Mortgage lending support nearly dry as housing rebounds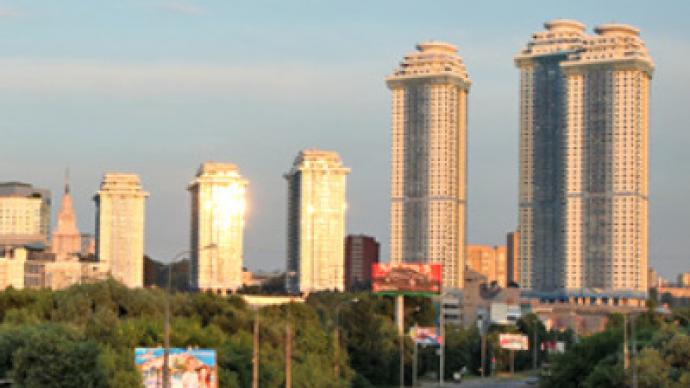 Funds allocated by Vnesheconombank to support mortgage lending in Russia are almost exhausted, with the market recovering and the number of applications increasing.
Kommersant reports the program carried out through VEB has proved to be in greater demand than expected at first, with 130.5 billion roubles out of 150 billion roubles allocated in March 2010 under the Governmental programme to stimulate construction and revive the mortgage market already used by various Russian banks and the Agency for Home Mortgage Lending (AHML). The biggest share went to Sberbank and Gazprombank, taking 30 billion each, with smaller players getting much less.
Under the programme, VEB invests money into bonds issued by Russian banks and AHML for mortgage credits for housing under construction or primary housing. The latter include an effective interest rate of 11%, with the minimum initial instalment of 20% and maximum credit sum of 8 million roubles in Moscow and St. Petersburg, and 3 million roubles in Russia's regions.
Mikhail Matovnikov, CEO at the Centre for Economic Research, says that in the beginning the programme didn't cause a huge response.
"There was mainly panic in the market when they announced the start of the program at the beginning of the year. Given this, the banks weren't consumed with desire to take on additional risk."
However, the recovery in Russia's mortgage market caused banks to change their plans and apply for the programme, Matovnikov adds. According to Central Bank data, 99 billion roubles were given out for mortgages in the first 5 months of 2010, which marks a twofold year on year increase.
Mark Rubinstein, a senior analyst from IFC Metropol, says that despite tough financial conditions, more money will definitely be needed to successfully go on with the program.
"To let the programme develop, at lest another 150 billion roubles will be necessary. It goes without saying, that with the current budget deficit, this might prove to be problematic. However, given the importance of mortgage development and construction for Government, the money can be found."
You can share this story on social media: