Accounts chamber slams Avtovaz performance on support funds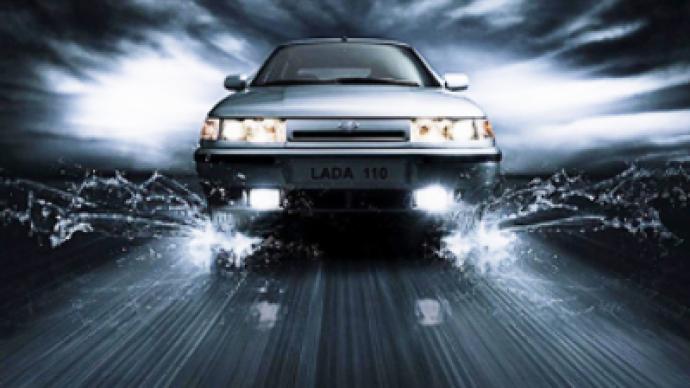 Russia's Accounts Chamber has drafted a report on the expenditure efficiency of 25 billion Rouble in state assistance to Avtovaz, which slams the performance of Russia's largest carmaker.
According to the report, which was approved on December 18, none of the declared goals of the support, which was provided to the carmaker through shareholder, Russian technologies, in March 2009, was achieved by the company, including goals on liquidity recovery, net operating margin, or the creation of a long term development strategy.
According to the report Avtovaz had 17,000 surplus vehicles in storage at the start of 2008, which rose to 102,000 at the start of 2009, but the baseline sales forecast for 2009 was seriously flawed. In March 2009 the carmaker was planning for a 22% year on year fall in car sales to 669 thousand, but by the end of the year it was clear it would be at least a 40% slump in sales. This in turn undermined financial planning, with forecast annual revenues of 159 billion Roubles for 2009 seeing actual revenues of only 61 billion over the 9M period, while forecast expenses of 154 billion Roubles for the year, met 9M revenues of 66 billion. This saw a planned full year profit of 5 billion Roubles, turning into a 9M loss of 5 billion Roubles.
During 3Q 2009 the state approved plans for Avtovaz to slash personnel numbers by more than 22,000, but the report notes that the planned reduction of stocks was not focused on boosting sales but triggered two stoppages, in August and January, which have caused an estimated 7.7 billion Roubles in additional losses.
At the same time longer term plans were delayed until state assistance was received, and the company deeper in crisis. Measures to address quality issues with Avtovaz production only commenced in October 2009, and plans to boost sales in the Urals, Siberia and the Russian Far East wilted. It was assumed that a boost in tariffs would see a sales boost in those regions, particularly with the Rouble having devalued considerably against major currencies, but sales in those regions fell by 51% against a 44% fall elsewhere. At the same time sales of vehicles to the state were down nearly threefold against the previous year.
The report also notes that Avtovaz plans for long term development are not effectively financed. It says that despite initial plans to allocate 115 billion roubles in investment over 4 years – plans subsequently reduced to 80 billion, and then 39.9 billion in September – the company was anticipating funds being attracted externally, and that at the end of 2009 the investment program was essentially unfinanced.
You can share this story on social media: