Property market starts to firm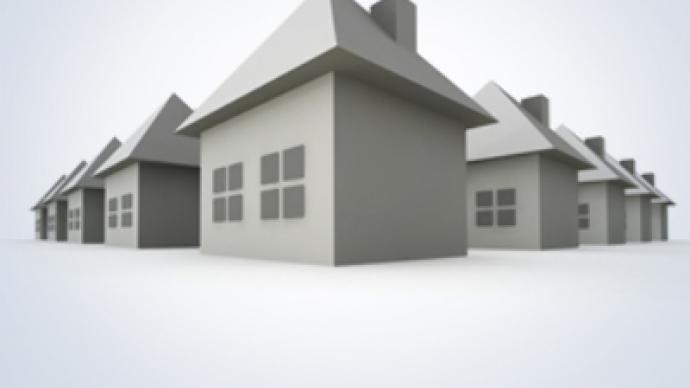 The Russian real estate sector, having endured a torrid 2009, is slowly starting to firm, with analysts pointing to an improving economic outlook and the return of credit for potential buyers.
With GDP expected to grow buy 3% in 2010, buyers are at least showing signs of returning to the property market with real estate players seeing signs of activity after a year most would rather forget. MIAN Executive Director, Inna Ignatkina, says the firming of the market comes in the wake of more positive economic data.
"Positive signs we've been observing over the last few months – to mention a few, stock market started to grow, mortgage loans came back, prices have gone down, population's income stopped falling – have passed on their positive charge to the real estate market this autumn. The delayed demand started to grow more active both Moscow and the regions by the end of August, and we see the first signs of a period of price stability. An increase in the number of potential customer applications has been registered in practically all major Russian cities this autumn, not just in Moscow."
Industry sources also point to moves to restart mortgage lending as being a key, with most banks resuming loans for new-construction housing purchases. Sberbank, Russia's largest lender, has also seen credits return to levels not seen since November last year as downpayment requirements have been reduced and interest rates have fallen. Andrey Semenyuk, deputy general director of the Mortgage Agency, expects a rebound in mortgage volumes after they have fallen more than 75% in 2009, forecasting a rise from 130-135 billion Roubles this year to more than 250 billion in 2010.
"The market is gradually coming back to life and the 3rd quarter of 2009 shows that on the one hand mortgages are becoming more available and interest rates are coming down, and on the other hand people are more confident in their abilities to buy housing and pay off a mortgage."
Aleksey Burelomov, Leading Advisor, MIEL Analysis and Advice Centre warns however that the drop off in mortgages isn't likely to be recovered quickly and that the effect of this is most pronounced in the new construction sector.
"The residential property market is more susceptible to stagnation, with tendencies affected by external factors unlikely to change quickly. The market has turned inaccessible for most end users. The high probability of risks has made the expediency of investing into new construction by private investors improbable."
This view is backed by MIAN's Inna Ignatkina who says one identifiable trend is a stronger secondary market than new construction with the bulk of interest stemming from chain deals where buyers need to sell in order to fund the purchase.
"Today, the interest in new construction deals is much lower compared to the demand for resale housing. The situation has not changed much over the recent past: the demand for new construction housing remained low while the interest in resale housing has been gradually growing. One peculiarity of the situation with the resale housing is that the share of chain deals has dramatically grown – up to 80% of the total number."
October 2008 New construction Resale Thousand RUR/square meter Growth*, % Thousand RUR/square meter Growth*, % Moscow 152.0 0.5% 140.5 -2.3% Standard - - 132.4 -1.6% Economy Class 110.2 1.2% 147.7 -2.5% Business Class 156.8 0% 193.4 -3.8% Luxury 507.9 2.7% 335.5 -3.7% Moscow Region 69.6 0.4% 70.6 0.1% Data courtesy of MIAN * compared to September 2009
Aleksey Burelomov believes the residential property sector will remain subdued for some time with investment in new construction likely to rise significantly before the second half of 2010.
"At least to the end of 2009, the property market will remain sluggish affected by destructive trends, started back in 2008. Stagnant investment into construction may continue up to the second half of 2010. By 2011 we expect to see reanimated developer activity with a gradual stepping up of new housing construction. At the same time, it is envisaged that the property market prices will be finally stabilised, with eventual inflation further on."
MIAN's Inna Ignatkina is more positive about the outlook, believing that developments are about as inexpensive as they are likely to get, with strnger demand in the secondary market likely to drive prices higher over the longer term.
"Considering that prices for new construction housing in the majority of regions have gone down to almost hit the net cost of construction and some construction companies are making zero profit in order to keep the business running, this market can be expected to come back to life sooner that others. Also, resale apartments that can be said to be the best value for money from customer viewpoint and that possess features in high demand can also be expected to grow in price."
You can share this story on social media: