Deputy PM warns shady money taints Russia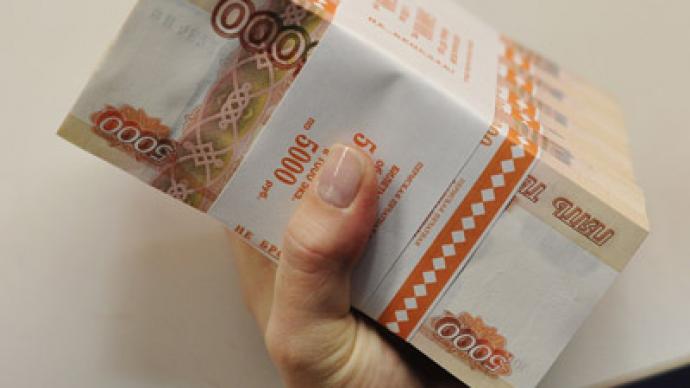 Money laundering in Russia last year reached a new high of $66.7 billion, or around 4% of GDP. First Deputy Prime Minister Viktor Zubkov, says alarm bells have been ringing over the possible illegal withdrawal of funds from Russian economy.
Around 40% of the total $84 billion capital outflow registered in 2011 "was taken abroad with signs of money laundering," said Zubkov. He currently heads a working group on identifying and suppressing illegal financial operations.The illegal operations centred around Russian Tax and Customs, as well as banking and the financial markets. A huge amount of Russian money was stuck "in exotic re-insurance markets like Tunisia, St. Lucia, and St. Kitts," Zubkov added.Another $33.3bln "was cashed out with signs that the law has been broken inside the country," the First Deputy Prime Minister went on to say. Last spring Aleksandre Surinov, the head of Russian Statistics Service, estimated the country's shadow economy at 16% of GDP, where around 18% of the country's workforce was involved.All this doesn't just threaten the pace of economic development, including investment attractiveness, but also jeopardizes national security, Zubkov added. The First Deputy Prime Minister also mentioned that some banks in Russia were set up particularly to handle shadow transactions. "These banks are well-known, the law-enforcement agencies have started work on them," Zubkov said, without mentioning names.Government spending and assets such as utilities, energy and defence were all at risk of ending up in the shadow economy if nothing is done, Zubkov concluded.
You can share this story on social media: