Russia military exports reached record $14bn in 2012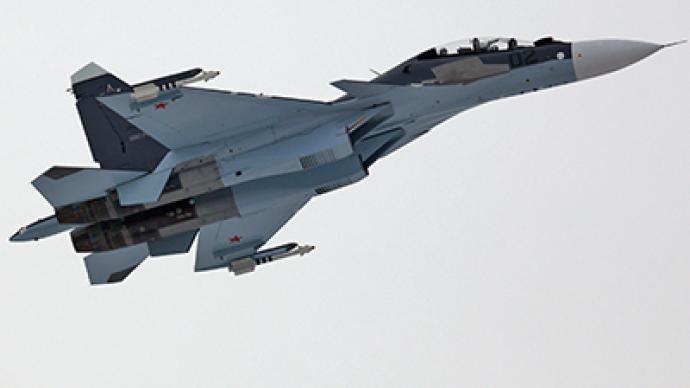 Export of Russian weapons and military equipment has exceeded all projections and reached over $14 billion in 2012, which is a billion more than previous year, according to President Vladimir Putin.
The Russian President said the value of contracts to supply of arms concluded by Russia this year has exceeded $15 billion, and the profit from the deals has reached a record high figure of $14 billion. In 2011 Russia sold arms and military equipment worth $13.2 billion. However, according to US Congressional study Russia was second to the US in 2011 with only $4.8 billion in arms deals abroad.Aviation leads Russian exports; products for the navy and ground forces are second and third places, while air defence products are in fourth position.The Rosoboronexport arms exporting company accounted for an overwhelming majority of the deliveries (81 percent), and 21 other subjects of military-technical cooperation accounted for the remaining 19 percent.Among 65 countries that imported Russian weapons about 25% of the arms volume was exported to India, 15% and to Algeria and large batches have also been sold to Venezuela and Vietnam. "Russia will certainly continue to work with its traditional partners in the field of military technology cooperation, but it is equally important for us to enter new markets, expand the range of supplies and services," said the president.   Iraq also became a Russian customer in 2012 when it concluded a contract for the supply of 42 Patsir-S1 air defence systems and 30 Mi-28NE attack helicopters worth $4.2 billion. However, on November 10 Iraq put of the deal with Russia because of suspected corruption. Moscow immediately demanded an explanation from Baghdad, but has not received an answer as yet, Kommersant daily reports.The world's leading arms exporter is the United States, whose weapons sales abroad tripled in 2011, reaching $66.3 billion, according to a study for the US Congress. Arabian Gulf countries were listed as the principal purchasers, with the largest customer being its ally Saudi Arabia. The United Arab Emirates purchased a cutting-edge Terminal High Altitude Area Defense anti-missile system worth $3.49 billion, as well as 16 Chinook helicopters for almost $1 billion. Other important American customers in arms sales, according to the Congressional study, include India ($4 billion) and Taiwan ($2 billion).