Rocket-propelled sales figures: US arms sales abroad triple to record highs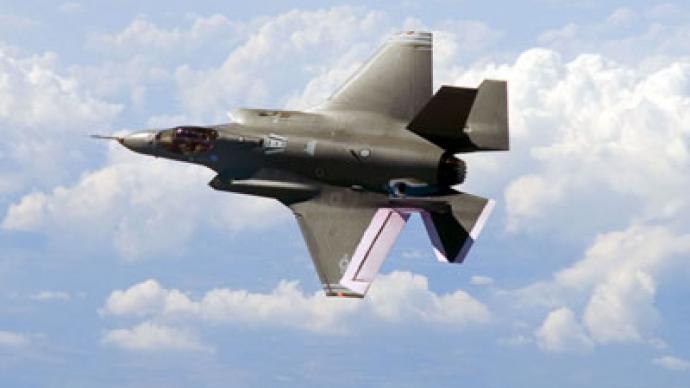 American weapons sales abroad tripled in 2011, reaching US$66.3 billion. Persian Gulf Arab countries are listed as the principal purchasers, with the largest customer being its ally Saudi Arabia.
The Gulf State bought weapons worth $33 million, with the goods ranging from F-15 fighter jets to missiles, a new study for Congress reveals.The United Arab Emirates purchased a cutting-edge Terminal High Altitude Area Defense, the anti-missile system worth $3.49 billion, as well as 16 Chinook helicopters for almost $1 billion.Experts say that the skyrocketing US sales may be explained by the purchasing countries' concerns over growing Iranian influence in the region."The Gulf states are buying arms because they are frightened by the Arab Spring and the revolt in Bahrain, and they are part of the US led military buildup against Iran," political analyst Chris Bambery told RT. He added that Saudi Arabia has become America's key ally in the Arab world after the fall of Mubarak, "and US arms sales reflect that."
Tensions between Iran and Israel have been flaring recently, with reports that Tel Aviv is viewing a strike against Tehran's nuclear facilities before the US presidential election in November.Hundreds of prominent Israelis signed a petition opposing the alleged government's move, which is, however, fully backed by the US, which does not put the military option off the table.Other important American customers in arms sales, according to the Congressional study, include India ($4 billion) and Taiwan ($2 billion).America also concluded a $4-billion agreement with the biggest Asian economy, China. The deal finds Washington benefiting from Beijing's cash flow while still actively working against its military.According to Bambery, the US is caught over China. While Washington works to counter Beijing's military in the Pacific, it also depends on the country economically – so it finds itself selling some arms to it, but not too much.All in all, US arms sales amounted to 78 per cent of the global foreign weapons sales.Thus, 2011 marks the largest figures in arms sales in US history, with Congressional Research Service study pointing out that sales have seen an "extraordinary increase" since 2010, when America sold $21.4 billion worth of weapons to foreign states."When we look at all the conflicts in the world, it is the west which provides the bulk of the weaponry. The 'US Century' post-1945 has been one of permanent war," Bambery said.Russia made it to second place in the study's ranking, but with only $4.8 billion in arms deals abroad.
'US military industrial complex looking for new markets'Retired US lieutenant-colonel Anthony Shaffer, a senior fellow at the Center for Advanced Defense Studies, believes the dramatic rise in weapon sales shows that the weapons industry is seeking to offset a loss in profits."I hate to say that we have a huge military industrial complex which requires all sorts of care and feeding, but that's part of the deal," he told RT. "Frankly, as we start looking at diminished military operations in Iraq and Afghanistan, the brutal truth is this: we have an industry that is looking for new markets."Shaffer also noted that one of the reasons Saudi Arabia and other Gulf nations are leading the list of weapons purchasers is that the US wants to make sure it receives a steady supply of oil. "The theory has been is that if we maintain good relations with all these countries, especially Saudi Arabia, as we saw during the Gulf War of 1991, the idea is that they will maintain stability of their own oil fields and oil exports," he said.Another important reason for arming these countries could be that the US is already preparing to go to war with Iran, which Shaffer believes is "inevitable". I think that right now, unless something dramatic happens, we may see war within the next 18 months, if not sooner," he stated. "The theory is that by arming and help arm our allies, these allies would essentially be able to do a form of proxy war."At the same time, the United States does not have a long-term strategy for the volatile area to which it is supplying arms in such large amounts, Shaffer noted. "Right now there is no global strategy for the United States," he remarked. "We don't know what's going to happen in Syria. So without a clear and cohesive strategy, other than trying to isolate the Iranians at this point, and supporting the Israelis, there's no clear path forward."
You can share this story on social media: