Mechel posts 1Q 2010 net profit of $82.58 million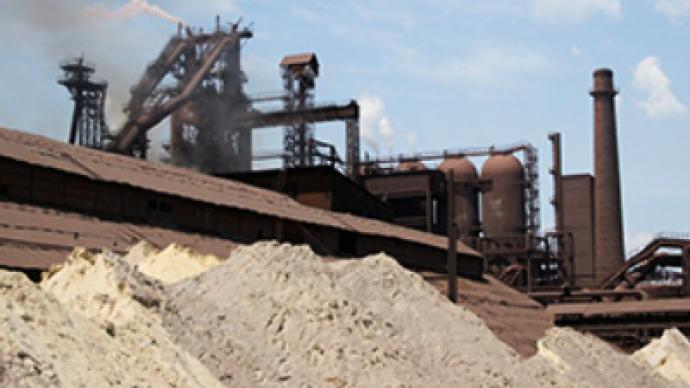 Russian steelmaker, Mechel, has posted a 1Q 2010 net income of $82.58 million under IFRS.
The net result was a sharp turnaround from the $690 million net loss posted for 1Q 2009, with 1Q EBITDA up 120% year on year to $257.63 million, as revenues climbed 61% to $1.9 billion.
The company said the results reflected steel prices and demand continuing to firm, with coking coal output continuing to accelerate beyond pre-crisis levsls. The company also noted that key capital expenditures which had been deferred during the during the economic downturn were being implemented.
CEO Yevgeny Mikhel says impact of the of Mechel's key investment projects will become more overt in coming quarters, with the company upbeat about the outlook.
"In the first quarter of 2010 Mechel focused its efforts on the final overcoming of the global financial crisis consequences. In particular, reaching the pre-crisis coal production volumes has become one of the most important priorities of our company's operations. We continued developing and improving the structure of Mechel's sales network. We launched investment projects, which had been postponed earlier, and intensified works on implementation of the most important current projects, such as Elga Coal Deposit development and construction of the Universal Rolling Mill. Even taking into consideration that not all achievements and success of the 2010 first quarter were reflected in full measure in the financial results of that period and will be witnessed only in the next periods, we consider that the company successfully worked through this hard but important stage of its life and laid the foundation for the further improvement of its operational and financial results."
You can share this story on social media: