Market buzz: Greek news to buoy markets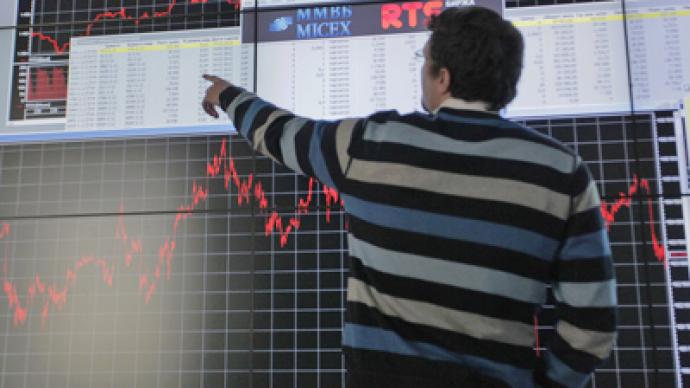 Russian markets are expected to grow on Tuesday, after the Finance Ministers in the eurozone finally agreed on a 130-billion-euro bailout package for Greece.
The euro group reached a compromise on the second lifeline to Greece, which is expected to help Greece cut its state debt to 120.5% of GDP by 2020 from the current 160% of GDP, or 230 billion euro. This will heat investor appetite for risk, say experts from Veles Capital. And growing oil prices that reached a nine-month high on Monday on the news from Iran provides for additional support for Russian indices and has already reflected into the stronger rouble.Investor interest in Russia is also being currently supported by the upcoming presidential elections in March. However, historically the markets shrank an average 34% after a pre–election rally, markets analysts say.And given Russian indices are standing so high at the moment, investors might want to fix their gains, which will cool the market and be reflected by a mild correction, experts expect.Both the MICEX and RTS closed in the positive territory on Monday, anticipating good news from Greece. The MICEX was up 0.68%, reaching its 6–month high of 1, 579.19 points, with the RTS adding 1.07%, standing at 1,674.25 points.
You can share this story on social media: