Market Buzz: Investors feel déjà vu about Greece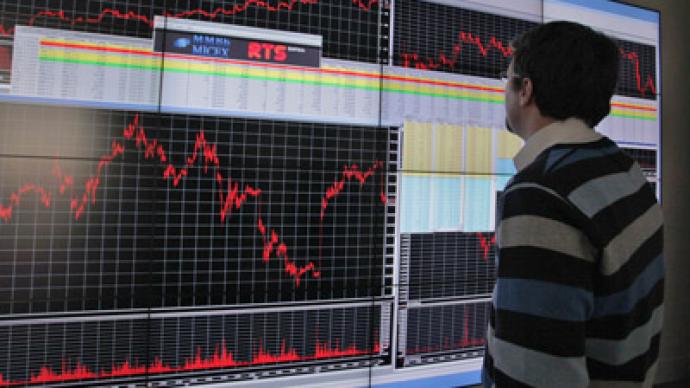 The Greek factor will be the main driver for Russian markets on Monday as there's no substantial data expected and US markets remain closed for a holiday.
Investors are looking to the meeting of EU finance ministers in Brussels, where the 130 billion euro bailout to Greece is expected to be approved."It is expected and expectations are growing that there would be a decision made on approval of the second financial package for Greece," says Mark Rubinshtein, senior analyst at Metropol Investment. "And at the same time a voluntary write off of Greek debt by private debt holders could be approved". The expectations of a long-awaited solution to the Greek debt drama drove the Russian RTS 0.91% higher, while the MICEX lost 0.12% on Friday's session.US trades closed higher Friday ahead of a three-day weekend as the Dow Jones gained 0.35% and S&P 500 rose 0.23%.Asian shares climbed Monday ahead of a euro-zone finance ministers' meeting scheduled for late afternoon on Monday. Japan's Nikkei Stock jumped 1.3%, South Korea's Kospi advanced 0.4%, while Hong Kong's Hang Seng rose 1%, and the Shanghai Composite gained 1.1%.
You can share this story on social media: