Murket Buzz: Russian stocks to stay in black ahead of holidays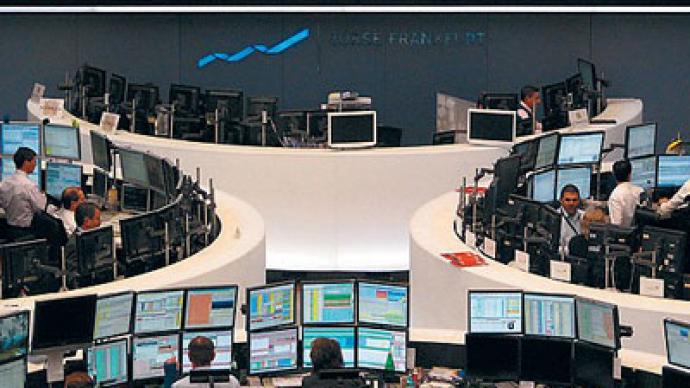 Russian indices are expected to grow in the short-term as American stocks lifted Thursday on positive economic data.
Finam Management expert Alexander Osin predicts progressive growth, but no significant changes are expected ahead of the holidays.
On Thursday, Russian markets closed in the black zone. The RTS index grew by 0,97%. Large-volume buying went on Rostelecom (+4,37%), MOESK (+2,57%), Gazprom neft (+2,21%), PIK (+2,19%), and preffered shares of Surgutneftegaz (+1,78%).
The American market climbed Thursday with weekly jobless claims falling to a multi-year low and consumer sentiment rising in December. The Dow Jones grew 61.91 points, or 0.5%. The S&P 500 tacked on 10.28 points, or 0.8%. Later on Friday, the USA will publish figures on private incomes and spending for November.
European shares rose on Thursday after the European Central Bank lent banks much more money than was expected in three-year loans. The Stoxx Europe 600 index rose 1% to 239.8 points. The German DAX was up 1%. The French CAC grew 1.3%.
Asian markets rebounded in Friday trading, with commodity-linked companies notable gainers. South Korea's Kospi rose 1.3%, the Shanghai Composite added 1.2%, and Hong Kong's Hang Seng rose 1.1%.
Japanese markets are closed on Friday for Emperor Akihito's birthday. Also, the Australian Stock Exchange and the London Stock Exchange are closing early for the holidays.