Market Buzz: Downward trend to continue for Russian indices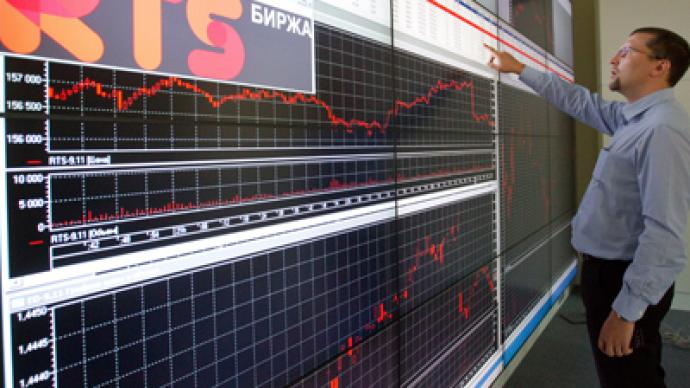 The downward trend of the past few days will continue for the Russian market.
"The market is stuck in a pretty narrow trading range. It's driven largely by global news flow, by statistics coming from Europe and US. Their worry would be the potential downgrade of the European seven states by S&P", says Maksim Shashenkov from Uralsib Capital.
Yesterday, MICEX closed 0.44% down and the RTS 0.05% down. The indices may be restored due to an increase in Brent oil prices of $104 per barrel from yesterday's $102.7 per barrel.
On Monday, US stocks closed about 1% lower, deepening losses on separate comments from the head of the European Central Bank that it would not be expanding its bond purchases to help struggling countries in Europe.
The Dow Jones Industrial Average ended down 100.13 points, or 0.8%, at 11,766.26. Nasdaq Composite closed at 2523.14 and 1.26% down. S&P 500 closed at 1205.35 ( -1.17%).
Markets in Europe traded lower in early morning activity on weekend news of the death of the North Korean leader, Kim Jong-il. But as the day went on, investors picked up shares of banks, food and beverage stocks and autos. As a result, European stock markets closed around the flat line. The Stoxx Europe 600 index finished 0.2% higher at 233.8.
Asian shares also fell sharply after the death of the North Korean leader, and fears about debt-stricken Europe. But today there is a little position-driven buying back and some rebound.Japan's Nikkei Stock Average and South Korea's Kospi each rose 0.7%, while Hong Kong's Hang Seng Index gained 0.6%.