Market Buzz: Rouble falls as Russians fly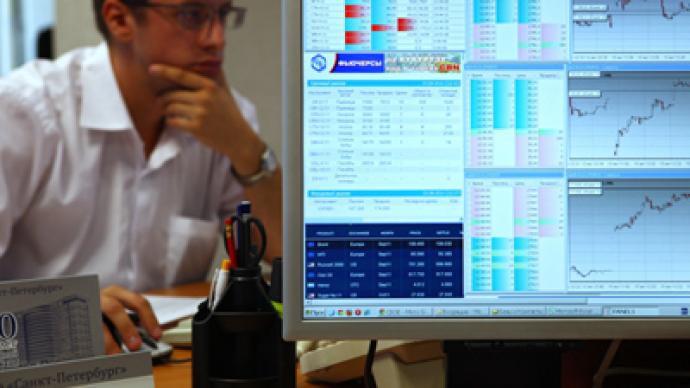 A "moderately positive" Thursday trading session on Russian markets is expected to slowly move into Friday, as investors are leaving the floor for the New Year holidays.
The MICEX closed in the black on Thursday, gaining 0.29% to reach 1,387.6. The RTS, however, fell 1.27% to 1,364.64, as the Rouble lost more than 50 kopecks during the day. This "can be explained by the investor desire to switch to foreign currency ahead of the holidays," says Nikita Ignatenko of Inevstcafe.European and American stocks were positive during Thursday's session, which was on the back of little news coming and little trading operations taking place. The CAC 40 grew 1.8%, the DAX was up 1.34%, the FTSE 100 added 1% and the DJI and S&P 500 indices strengthened 1.11% and 1.07% respectively. Ignatenko expects Friday trading to slow down further, with the remaining handful of enthusiasts driving the market. The MICEX reading will be mostly driven by investor New Year sentiment, and the RTS is most likely to fall, as the Rouble is expected to weaken further, the Investcafe analyst concludes.
You can share this story on social media: