Market Buzz: 'A festive truce' ahead of a new battle in 2012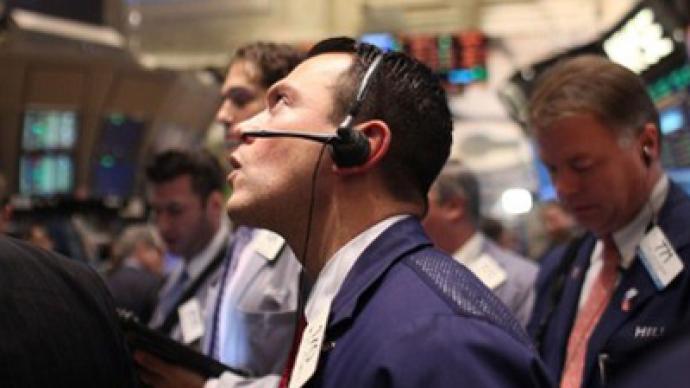 Moscow bourses are expected to remain on an even keel during the last week of 2011, with only domestic factors driving the market.
Both RTS and MICEX finished last week trading in the red, going down 0.16% to 1, 393.8400 and 0.69% to 1, 376. 11. Overall, RTS outperformed MICEX last week, as the Rouble was strengthening.
Among the best performers last week were Yandex (+.13.7%), as well as retailers X5 (+10.1%), O'Key Group (+6.8) and Magnit (+3.9%). Evraz Plc (+6.8%) and Polymetal (+4.3%) grew the most among other steel companies, as they entered FTSE Index.
This Monday is expected to be particularly quite, as all markets in the west are closed. Markets in London and Europe will remain closed tomorrow as well.
Trading volumes will not change dramatically, with rather some price mark up expected to take place.
However, "given the more evident optimism and closing strength on Wall Street ahead of the Christmas break, and the uneventful protest on Saturday, Moscow's bourses should trade better at the start of the new week," says Chris Weafer, chief strategist at Troika Dialog
"This is the only week of the year when the main drivers of the market are domestically sourced," adds Weafer. And little news both from within and outside the country is expected to drive the market in the last pre New Year week.
"The only economic indicators with any market moving potential are the Conference Board's consumer sentiment survey in the US tomorrow plus pending home sales and the Chicago PMI on Thursday. The only report of significance in Europe will be the German November retail sales report on Friday. Friday, being the last trading day of the year, will see the usual last minute share price window-dressing and late session volatility," explains Weafer.
As global economic issues remain unresolved, all the market optimism during these weeks is more a case of a pre – holiday positive sentiment, with a new ups and downs expected to open New Year 2012, Weafer concludes.