Market buzz: Investors remain calm as oil prices ride high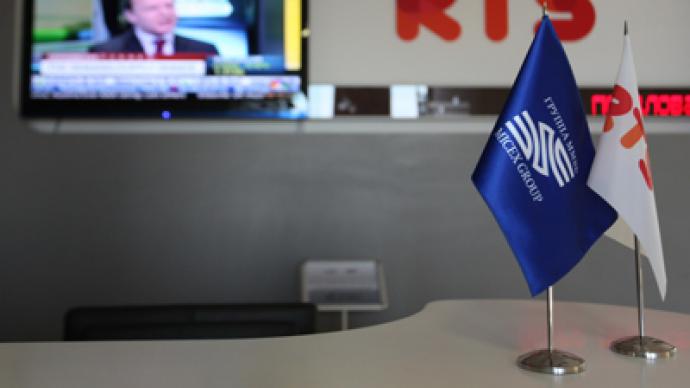 Analysts expect a mildly positive dynamic on Russian markets amid neutral investor sentiment and high oil prices.
"In general the situation at the markets is stabilizing," said Pavel Emelyantsev from Investcafe. "Though the oil prices' growth slowed down, the prices remain high. We don't expect significant indices growth during the day."Russian markets traded flat on Monday against a negative European backdrop and an oil price hike. The MICEX slid 0.17% while the RTS gained 0.35%. The shares of VTB (+1.3%), RusHydro (+0.9%) and Severstal metal producer (+0.5%) were among the gainers.European stock markets fell Monday after G-20 finance ministers rejected a call to boost funding for the International Monetary Fund until eurozone countries boost the region's bailout fund. Rating agencies aggravated tensions, with S&P cutting Greece's rating to "selective default level" while Moody's pointed out the risk for default remained high.The Stoxx Europe 600 closed 0.3% lower while the Germany's DAX 30 slid 0.2% and the French CAC 40 shed 0.7%. US stocks closed higher on Monday with the S&P's 500 and the Nasdaq Composite both advancing 0.1%. The S&P closed at 1,371.94, its highest level since mid-2008. But the Dow Jones saw a slight 1.44-point decline after a sell-off at the close of trading. Asian share markets saw mixed trading on Tuesday, with Hong Kong's Hang Seng Index gaining 0.7%, while the Shanghai Composite added 0.3%, and South Korea's Kospi rose 0.2%. Japan's Nikkei Stock Average lost 0.6% after the major chip-maker Elpida Memory Inc. filed for bankruptcy.
You can share this story on social media: