Greece downgraded next to default level by Fitch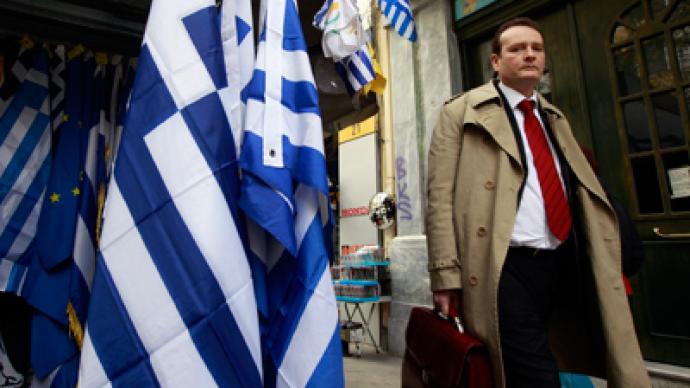 Fitch rating agency wasn't impressed by the EU leaders' decision to grant a second bailout for Greece.It downgraded the country to pre-default level.
The sovereign long-term default rating of Greece now stands at the pre-default "С" level, down from "ССС".The decision comes after the Eurogroup agreed on Tuesday it'll release a second lifeline of 130 billion euro to Greece, with private creditors also writing off 53.5% of the country's debt. Fitch says should private creditors complete a bond swap, the agency will have the grounds to announce a Greek default."The rating downgrade won't influence the world markets dramatically, as they have already taken into consideration the unsteady Greek economy and its probable default. If markets demonstrate any reaction to the rating decrease, these will be short-term changes. Long-term trends might not change," says Anna Bodrova from Investcafe.However, the downgrade, which reflects existing doubts whether Greece will be able to solve longer term Greek debt problem, "sets a negative tone for other South European countries, like Portugal and Spain," Dimitri Kryukov, a head of Russian office of Verno Investment Research, tells Business RT.
You can share this story on social media: