July HSBC Russian Manufacturing PMI points to contraction
Published time: 1 Aug, 2011 07:45
Edited time: 1 Aug, 2011 19:22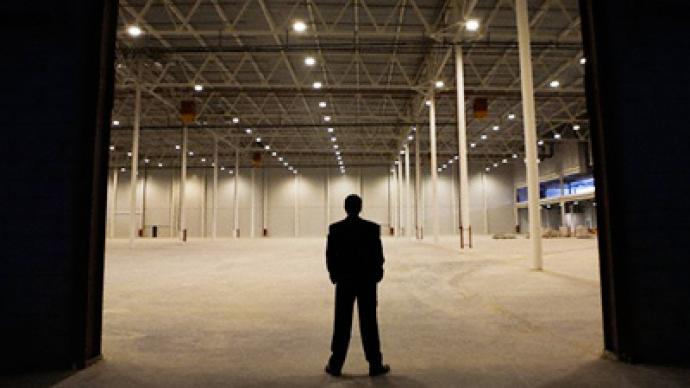 The HSBC July Russian Manufacturing PMI points to a contracting Russian manufacturing sector, with a reading of 49.8 its worst since December 2009, against the backdrop of a febrile European and U.S. economic outlook, and China's attempts to slow it.
The July PMI reflected the continuing contraction of new orders, which declined for the second time in three months, with production volumes and purchasing activity growing at a slower pace. A PMI reading above 50 points to growth, with below 50 pointing to economic contraction.
HSBC Chief Economist, Alexander Morozov, said the poor summer figures reflected decreasing demand and adding uncertainty to the outlook for the manufacturing sector.
"The Russian manufacturing sector appeared to enter the summer recess in July, HSBC's Russia Manufacturing PMI release shows. While output is still growing, albeit only marginally, and the workforce is increasing again, most likely this is attributable only to a small pool of expanding sub-sectors rather than a broad-based trend in manufacturing. As far as the overall market demand for manufacturing is concerned, it has started contracting, with the New Orders Index recording its lowest reading since May 2009. Importantly, the headline PMI and New Export Orders Index are both signalling contraction as well, highlighting a broad picture of weakening demand."
Morozov said a slowdown in Russia wasn't surprising given global economic volatility, but said that if the macro environment can hold then there is some scope for growth in 2H 2011, although not as strong as the Russian Ministry of economic Development was anticipating.
"The weak Russia Manufacturing PMI reading should not really surprise after weak flash July PMI readings for China and the Eurozone released earlier. It clearly demonstrates the strong dependence of Russian manufacturing growth on the global economic cycle through Russian exports. Relying on the stabilization of global economic growth in 2H 2011 after the still-ongoing slowdown, we expect Russian manufacturers to see stronger demand down the road, which should make it possible to resume modest growth after the summer recess. Despite this, the MOED's hopes for faster manufacturing growth in 2H 2011 seem ill-grounded."