Grow-vember: Russian manufacture on the rise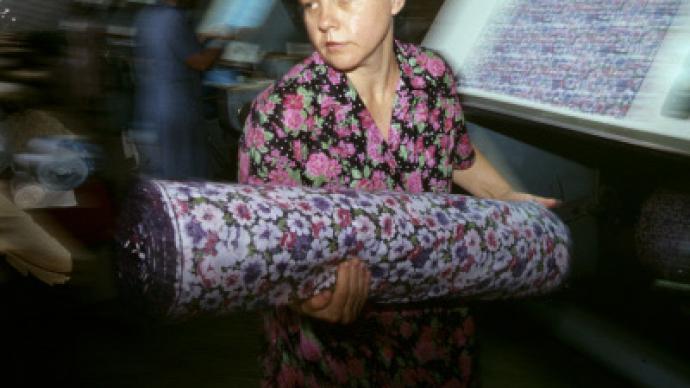 Russian manufacturing produced its strongest results in eight months in November, as new orders and employment drove production up.
A monthly calculated indicator of Russian manufacturing – the HSBC Manufacturing Purchasing Manager Index (PMI) – reached its highest level since March 2011 of 52.6 points, which is above its long-run survey average of 52.1. This marks a major turnaround from almost a flat dynamics during the entire 3Q 2011.
PMI Manufacturing readings below 50 mean contraction, with readings above pointing to expansion, for the survey which covers factors such as new orders, output, employment and suppliers' delivery times.
A faster rise in new business was the main driver of the recovery, with the new orders from abroad reaching their second-highest level since March 2008. "Historically, it has been a good lead indicator for the future direction and intensity of business activity in manufacturing," explained Aleksandr Morozov, Chief Economist (Russia and CIS) at HSBC.
"The resumption of new hiring is also encouraging," added Morozov, as it rose in November for the first time since July 2011.
In November Russian manufacturers seem to have broken the usual correlation with major global trends, as eurozone and China performed weak flash PMI reports. "It might be upward biased due to the inclusion of the 2008 data distorted by the economic crisis in the seasonality calculation," assumed Morozov, remaining, however, generally optimistic.
"In any case, risks of stagnation have diminished visibly in November. This is good news, isn't it?" he said.