Europe's major street advertiser buys into Russian counterpart
Published time: 22 Oct, 2012 10:25
Edited time: 22 Oct, 2012 14:25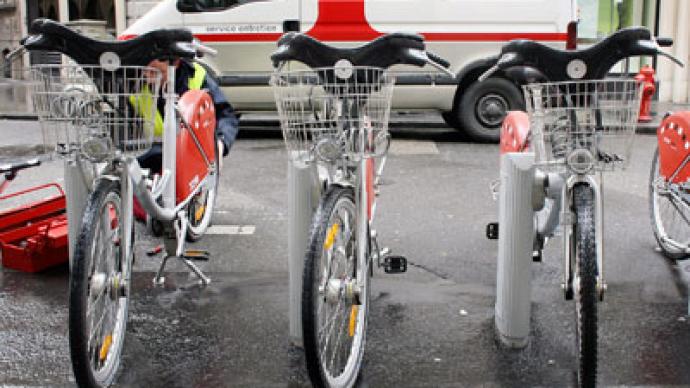 Europe's largest outdoor advertising company JCDecaux SA has struck a deal with Russia's VTB Capital equity firm to acquire 25% of Russian outdoor advertiser Russ Outdoor.
­Under the terms JCDecaux will contribute its Russian assets from the BigBoard Group, which has been operating in Russia and Ukraine, to Russ Outdoor. Currently the agreement is pending and requires anti-monopoly regulator approval.

"Russia is Europe's second largest out-of-home advertising market, which has always represented a strategic importance for JCDecaux. We are delighted to team up with strong Russian partners," Jean-François Decaux, co-CEO of JCDecaux, said in a statement.
JCDecaux wanted to buy Russ Outdoor, formerly known as News Outdoor, from Rupert Murdoch's New Corp, who was selling off his Russian assets, back in 2008, but the deal failed due to the economic crisis.
Russ Outdoor is considered a leading company in Russia's outdoor advertising. The company earned $300 million revenue in 2011, according to VTB Capital data. It operates in 80 towns of Russia and has about 40,000 advertising systems. However, the rental period of a major part of its advertising system expires in 2013, making it difficult to estimate the company's growth in the near future, experts say.

Last year a 79% stake of the company was sold for $360 million to a consortium including VTB Capital equity firm, Marathon Outdoor Cooperatief owned by Alfa Capital Partners and the founder of СЕС Media Peter Hervey. VTB Capital said in a report it has bought 35% of Russ Outdoor for $91.4 million. It puts the market value of Russ Outdoor at only $256 million, a fifth of its 2008 valuation. CEO of Russ Outdoor Maxim Tkachev owns a 21% stake, which he kept under the deal with JCDecaux.
JCDecaux, one of the world's leading outdoor advertising companies, operates in more than 54 countries, 165 airports and has approximately 8900 employees. The company posted $3.4 billion revenue last year and its current market value is $5.3 billion.