Russia's first hybrid car rescheduled again: Yo-mobil pushed back to 2015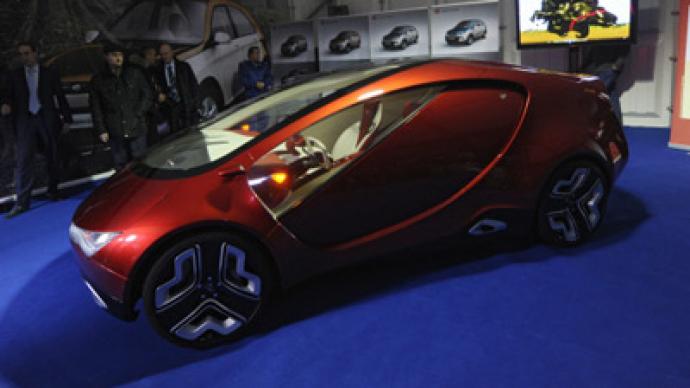 The first Russian hybrid car, the Yo-mobil won't be rolling off production lines until 2015. This is the second time manufacturer Yo-Avto has postponed the launch of the Yo-mobil.
"We have completed testing of the electrical transmission and we are following on our schedule. Tomorrow we have a board meeting when we will decide which model to present first to public sight," Andrey Biryukov, chairman of the board of Yo-Avto said on Thursday. The start of the company's first manufacturing plant has been rescheduled for the second part of 2014.The Yo-mobil is the first Russian-made hybrid car. It's expected there will be three different types of Yo-mobil : coupé, hatchback and mini-van. The manufacturers say they will go on sale with a sticker price of around $10,000, in addition to low fuel consumption costs. The Yo-mobil is designed to have a range of 400 kilometers with a maximum speed of 130 kilometers per hour. The annual production capacity of the first Yo-mobile plant near St. Petersburg is estimated at 45,000 cars.
The idea to make a new "people's car" comes from Russian billionaire and ex-presidential candidate Mikhail Prokhorov. He introduced the project of "environmentally-friendly" hybrid electric car in 2010. The vehicle is supposed to be produced by Yo-Avto, a Russian company that is a joint venture between truck maker Yarovit and Prokhorov's Onexim investment group. Last September the company announced the Yo-mobil's launch had been put back from December 2012 to 2014. Many experts criticized the project at the time saying that the creators didn't have enough experience in the automobile industry or that it could have been a part of Prokhorov's PR-campaign before the President's elections in 2012.
Although the company has postponed the start of sales twice, which has provoked a deal of skepticism around Yo-mobil, the number of potential consumers keeps growing – the company says more than 200,000 people have pre-ordered the car since 2011. In 2011 then Prime Minister Vladimir Putin took a Yo-mobil through a test drive. He said after the test that he liked the car, but admitted he was a bit puzzled by its name.
The 47-year-old Mikhail Prokhorov has a fortune of $12 billion according to Forbes magazine. His name became more familiar after coming third in the March presidential election with a surprising eight percent of the vote. Prokhorov's other interests include a stake in aluminum giant Rusal, the US New Jersey Nets basketball team and the Yo-Mobil hybrid car project.
You can share this story on social media: