Outlook on Residential Real Estate: Alexander Pypin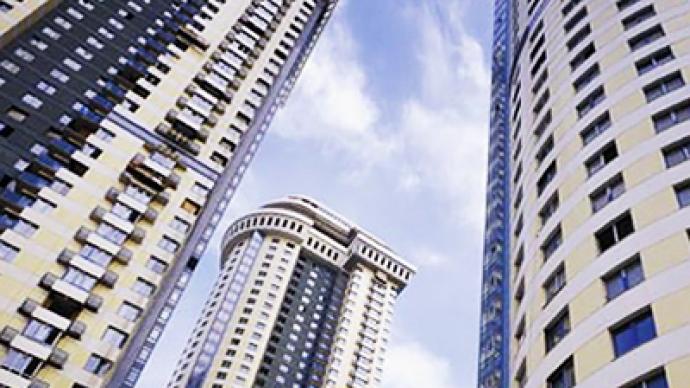 With Moscow residential real estate pulling out of the 2009-2010 slump Business RT spoke with Alexander Pypin, head of the analytical centre at GdeEtotDom.Ru, about the outlook and factors driving the market.
RT: How are housing prices going to behave for the rest of this year?
AP: "We are more than halfway into this year, and the prices at Moscow's existing housing market, which accounts for about 80 percent of all deals, have increased by a mere 1 percent in national currency. That is, the period of price stagnation in Moscow is continuing, and there seem to be no signs of getting out of it. Of course, similarly to 2010, we expect prices to start growing more evidently in autumn, when the market normally perks up. However, it seems that by the end of the day, the increase in Moscow's housing prices will turn out to be even lower this year than in 2010. At the same time, one should bear in mind some very special developments with regard to the Moscow new homes market. Housing construction in Moscow has dropped considerably over the last few years, which has spurred a higher-than-expected price growth in this segment. However, there cannot be any dramatic increase in prices in this segment either, as buyers respond to growing prices for new housing in Moscow by turning to areas around Moscow, or by considering second-hand offers."
RT: What factors are going to determine price dynamics during this period?
AP: "On the one hand, we see high oil prices and a growing mortgage market. Four to five years ago these factors, along with a few others, caused housing prices to go up quickly, as people were actively investing their abundant revenues in real estate. The situation has changed considerably over the past few years, and nowadays available money is mainly invested in large infrastructure-related projects in Russia, otherwise it is spent or invested abroad, including foreign real estate markets. Due to globalization, such capital outflow is much more rampant than what we observed prior to the crisis. With prices going down and stabilizing that way, and with rent revenues remaining low, many investors have lost interest in Russia's housing market. Interest rates on mortgages are above the inflation rate (contrary to the pre-crisis period). Along with a few other factors, this restrains the growth of the mortgage market. Therefore, even though the present situation might look similar to what we had prior to the crisis at face value, this resemblance vanishes upon a closer look."
Alexander Pypin
RT: Do you expect any sharp price fluctuations before the presidential election in March 2012?
AP: "Sharp fluctuations are caused by either domestic or international developments, as was the case in 1998 and 2008 respectively. Of course, the global economy is rather strained at the moment, but the situation is under control. The same is true of Russia's economy, especially since it still maintains strong reserves notwithstanding the crisis. In general, I don't see any reasons for prices to change dramatically, either now or in the future. Speaking of nuances, housing prices may be affected to a certain extent by an increase in budget spending in the run-up to the election. Part of that money may wind up in the Moscow real estate market, but it is hardly capable of causing a massive price hike that can top the inflation rate."
RT: Does the Russian government have the tools to regulate real estate prices? If it does, what are these tools?
AP: "The Russian government has the tools to provide housing, or assist in providing housing for low-income citizens, young families, servicemen, repatriates, and other categories of individuals that the government considers eligible for support under its policies. To this end, the government adopted the Domicile Program for 2011–2015. As for commercial housing (as opposed to state-sponsored housing), the best that the government can and should do is establish a system where land acquisition, utility network construction and paperwork approval procedures for housing construction would be as simple and expedite as possible. All this would add up to providing the best possible conditions for housing construction. With more residential developments under construction, housing prices will go down. At the same time, while the government can stock up grain in order to secure the food industries against sharp price fluctuations, building up a similar reserve of housing would be both very costly and unreasonable. Any government-imposed or legally regulated changes take a long time to affect housing prices, as construction takes years, unlike baking bread. It is much easier to regulate bread prices, and even this doesn't always happen."
RT: Do you think the idea of expanding the borders of Moscow and establishing a Moscow Federal District will have any impact on housing prices in Moscow and the Moscow Region?
AP: "The Moscow region's real estate market has a certain particularity of paying for status. For instance, if you consider two absolutely equal buildings, whereas one of them is located in Moscow, and the other, in the region, the first one would be 10% more expensive. This difference is a certain clue to the average housing price growth in the annexing territory following the city border expansion. In general, prices of particular apartments or houses depend on the quality of the actual object, and its area and infrastructure, and following that, on its name. An ancient building with no elevator and garbage shaft near a prison somewhere around the Klimosvsk town that costs RUR30K per square meter will cost the same even it becomes a part of Moscow's territory. However, in the course of further planning for a huge new territory, the locals may learn that in place of their house, something new and superb will be built. Therefore, the prices and the demanded compensation for the residents may increase by times, and many conflicts may arise the way it happened in Sochi, and in Yuznoe Butovo, and in the course of resettling residents of the Moscow's five-storey apartment blocks. Presently, residents of the annexing territory are facing a lottery – those who will get inside the priority development area will profit, and others will be left as is, at least for the next several years. The winners of this lottery are yet unknown; and the complete development of the entire annexing area may take 50 to 100 years."
RT: What do you think of the idea of reintroducing rental apartment buildings in Russia? How likely is this concept to succeed? What pros and contras can you think of with regard to this idea's economic and social implications?
AP: "Those discussing commercial apartment buildings don't have a common understanding of that they're talking about. In a classic commercial apartment building, all apartments are rented out, and the building's owner profits from it. In our country, this concept is often equaled to hostels, hotels, and social rent buildings. These, as well as social programs, are something different, rather than commercial apartment buildings. If you want to rent out a number of apartments under the social program, rather than transfer their ownership to someone, you should say so openly. (Actually, this is what's happening in the capital – there's a center for rented housing.) If you want to provide land, and loan benefits, and tax remissions to businessmen who will not sell apartments but rather rent them out once the construction is completed, you should openly say that you will support this business, and allocate this much money from the budget for it. As long as there's no clear strategy of what we're doing, and why, we don't know how to assess this process. I can certainly say that in the current situation, businessmen aren't interested in commercial apartment buildings as a business without the state support due to a large pay-off period, and large competition on the part of private housing fund that incurs minimal expenses, and therefore can reduce prices significantly.
Renting out most of social housing provided by the government is a reasonable idea. This would enable the state to have a more flexible housing policy, and establish a flexible housing fund, as well as avoid abusive practice of providing apartments to others rather than those who really need them, or who should be getting them according to the state policy."
RT: How do you expect the residential estate market to react – including the rental market – should a market for rental apartment buildings gain ground in Russia?
AP: "If thousands of commercial apartment buildings at low rent rates were to emerge miraculously in the near future, individual landlords would certainly have to brace up and lower their rates as well. Some may even come to consider rental to be no longer profitable, and sell their apartments altogether. A massive emergence of rental apartment buildings as a new player in the market would change the situation significantly. However, it's still quite a mystery where these buildings would come from, and who would provide the funding for construction. Without governmental support, rental apartment buildings will remain an odd business in Russia."
­James Blake, Anastasia Kostomarova, RT