Outlook on Residential Real Estate: Oleg Repchenko
Published time: 1 Aug, 2011 09:22
Edited time: 1 Aug, 2011 19:24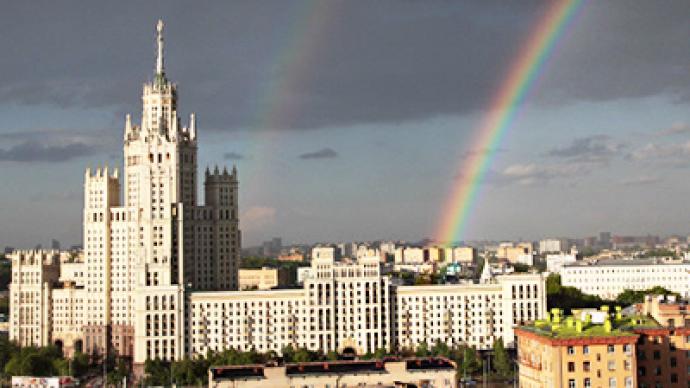 With Moscow residential real estate pulling out of the 2009-2010 slump Business RT spoke with Oleg Repchenko, a head of www.irn.ru about the outlook and factors driving the market.
RT: What will happen with housing prices around Moscow until the year end?
OR: "If there's no a global economic shock, like a default in the US or Europe, I expect housing prices to go up further by about 10 – 15% by the end of 2011, that's additional to the average 5-10% growth that we saw during the first half of this year."
RT: What factors will drive the growth?
OR: "In fact, most of the factors will be emotional and psychological. Driven by the fair of uncertainty in the wake of coming elections in March 2012 people will prefer to invest their money into something stable, which is, in fact, housing. Also, global volatility that we see now adds to these fears. And the idea of expanding Moscow will drive the prices in Moscow regions has already driven prices there by 5-10%."
Oleg Repchenko, a head of www.irn.ru
RT: How far and how soon should housing prices in new Moscow regions go up?
OR: "So far the prices there have been growing just on talks, almost nothing has been done practically. So, when the Government takes real steps and completes to develop infrastructure there, build roads, etc, the prices will go up further and reach a Moscow average, which as about twice as high. "
RT: Does the idea to promote commercial apartment buildings of economy class around Moscow, sound realistic to you?
OR: "Today there's no necessary conditions to revive commercial housing apartment. Investors need more favorable terms to operate, for example, advantages in getting access to cheaper land, that'll help them escape huge losses, and better legislation. The idea can't be driven only by the initiative from investors – the Government should introduce some sort of a programme to develop commercial housing apartments."
RT: How it'll impact Moscow housing market should this idea become popular?
OR: "I don't expect any huge impact on housing prices, as if it will be private investors who will run such housing than the rent will be the same as the market average, as they just want to get their profit . If the Government decides some social problems this way, only a limited amount of people will have an access to that. So, the market won't be affected."