Russia's grain exports might be tarriffed since April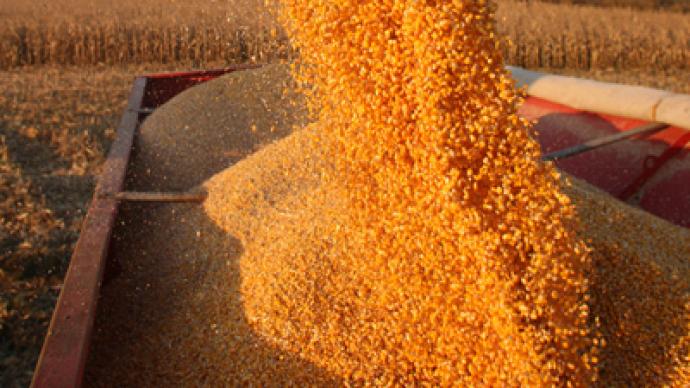 Russia is considering introducing duty on grain exports to make sure there is enough to meet domestic demand and keep prices stable.
Exports are charging ahead after the embargo in 2010-11. Two million tonnes was sold abroad in January, and exports are on course to reach 25 million tonnes by April. Russia was concerned it could be difficult returning to foreign markets after they year's lull, but figures have reached record levels. In 2011 Russia planned to impose export duties if grain exports exceeded 25 million tones, with the option to increase the threshold to 27 million, says Dmitry Rylko, General Director at the Institute for Agricultural Market Studies. However, Arkady Zlochensky, the head of the Russian Grain Union, says there's no real threat to the domestic market, as there is a large stockpile. According to his estimates, this season's export potential is between 33 and 34.5 million tones. This poses the risk that the whole amount will not be exported, even despite the unexpectedly high pace of exports in January."Having such export figures we will only reduce the grain stocks to a more reasonable level of 14-15 million tonnes," Zlochevsky says.
You can share this story on social media: