Russia is expected to increase its grain exports in 2012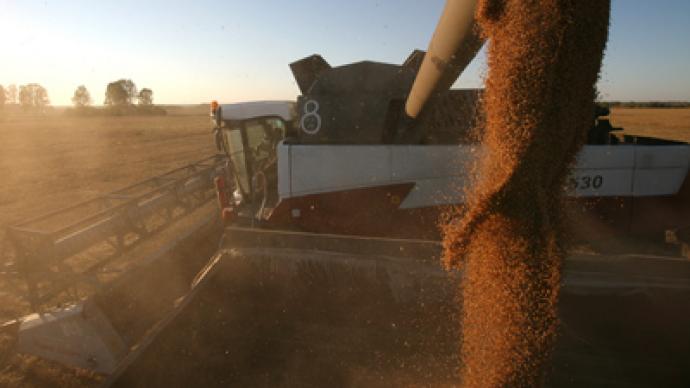 Russia is back among the top grain exporters after it stopped selling wheat abroad for almost a year, following the drought of 2010.
"Russia is one of the leading grain exporters again", says First Deputy Prime Minister Viktor Zubkhov, "as of today the grain exports since the start of the season last July have been 18.6 million tonnes ".Authorities estimate Russia's grain exports will reach 25 million tons by the end of the season in July this year. At the moment Russia ranks third among wheat exporters behind the US at 25 million tonnes, and Australia at 21.5 million tonnes.Analyst Anton Safonov from Investcafe thinks Russia has a good chance to increase its grain export in 2012, especially if the global economy improves. "The current exports from Russia are rather high due to a good harvest and thus lower prices.The 2011 grain crop in Russia reached 94 million tonnes almost 50% more than 2010 with 61 million tonnes.But Russian export will be challenged by foreign competitors". "Australia has consolidated its competitiveness on the grain market.The country's harvest this year is high, and dumping prices because of relatively low quality makes Australian grain more attractive for African and Southeast Asian countries. Australia is likely to move up to the second place below USA in terms of grain exports", says Anton Safonov.The analyst also points out logistical problems that inhibit exports. "The capacity of Russian ports cannot always cope with the amount of exported grain", he adds, – "Russia will not lose its position, but it will have to struggle, we estimate the average annual grain export to be about 23 million tonnes"First Deputy Prime Minister Viktor Zubkov has been hosting meetings to address the problems with Russian agriculture. A new programme will be launched this year by Rosagroleasing aimed at making newer and more efficient machinery available to farmers.
You can share this story on social media: