Gazprom net profit jumps by 40% in 9M 2011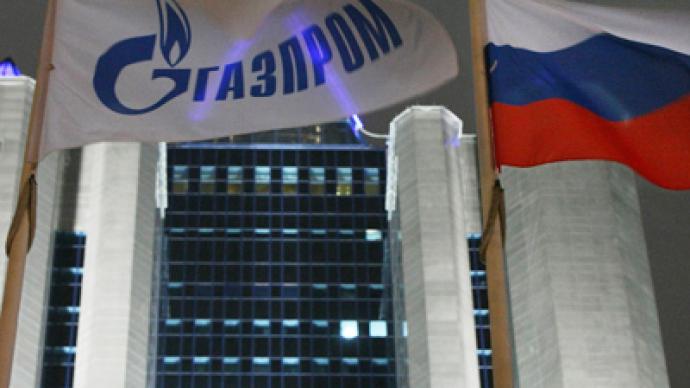 Russian gas major Gazprom has seen a 40% rise in net profit up to $31 billion for the first nine months of 2011 following an increase in exports to Western Europe.
Gazprom 9M revenues grew 32% up year on year to $108.59 billion, while the revenue from gas sales grew 33% year on year and reached $65.4 billion. As for Gazprom shareholders, their net profit jumped 41% up to $30.43 billion.Though the export of gas to Europe grew 8.2% and was about 150bln cubic meter of gas, the volumes were slightly below expectations of 153 billion. Supply to Central Europe fell 4.8% year on year to 37.9 billion cubic meters, while the export to Western Europe grew 13.5% with Germany and Turkey among leading importers.In 2012 Gazprom plans to boost supply to Europe to 164 billion cubic meters. But experts are doubtful about the figures. "The demand in Europe is unlikely to be significant, the sales would probably increase to 155 billion cubic meters", said Vitaliy Mikhalchuk from Investcafe. Gazprom has recently revised tariffs with Wingas (Germany), GDF Suez SA (France), EconGas GmbH (Austria), SPP AS (Slovakia) and Sinergie Italiane Srl, which take about a quarter of all Russian gas exports to Europe. Some experts predict the decision will bring losses for Gazprom, but others think it will help the gas monopoly provide a more flexible policy in the EU.
You can share this story on social media: