Russia aims to lead food exports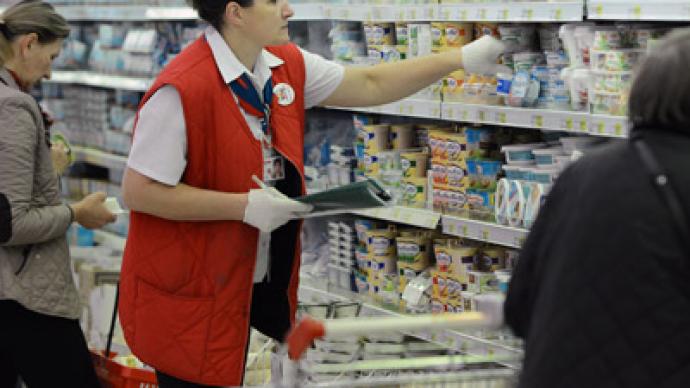 President Vladimir Putin has set an ambitious goal to lead the world food export markets, while players say state aid is essential to help fully realize Russia's great potential.
Russia needs to start independently providing for its domestic food needs in about 3 – 4 years and then become the world's №1 food supplier. "This opens up colossal new opportunities for us," Putin told the Federal Assembly.Russia has seen progress on Wednesday, as the EU has decided to allow Russian poultry and eggs into the European market. Poultry from Russia will be sold in retail shops, while eggs will be used only in food processing because of salmonella concerns. Russia has been seeking to achieve this since 2009 with uncompetitive prices being the main stumbling block.At the moment Russia exports just 3 food items – grain, sugar and plant oil, with everything else consumed domestically. In early 2010 the Russian Government approved the food security doctrine, which stipulated the ratio of domestic production of a product to its consumption as a security indicator. For, example, for fish and plant oil production the number should be at least 80%, for milk and dairy produce 90%, for grain and potatoes 95%, and for meat and white salt 85%.Experts say substantial State support is now essential to make Russia the global food leader.In Russia's pig breeding and aviculture state subsidies helped to get an unprecedented annual growth in volumes –an average of 15%, while in Brazil the number grew just 9%, Dmitry Rylko, CEO at the Institute for Agricultural Market Studies, told Vedomosti. Russia is now among the key importers of almost all types of vegetables, except potatoes, while the country has all the necessary pre-conditions to cut its dependence on foreign markets, Rylko added.Russia really can feed the world, agrees Albert Davleev, President at Agrifood Strategies, but it needs to decide which types of food it should focus on.