Russia reintroduces 10% export duty for copper and nickel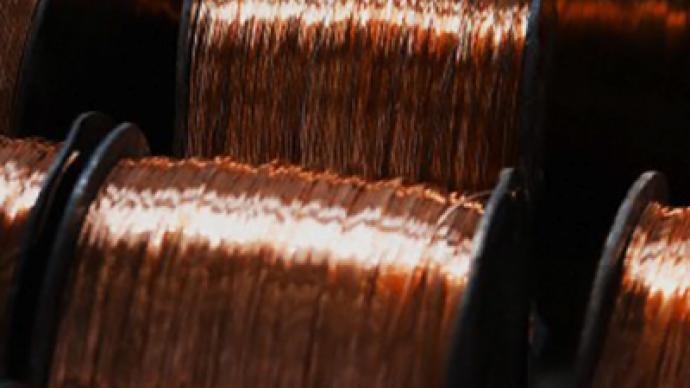 The Russian government subcommittee on customs-tariff policy, and First Deputy Prime Minister Viktor Zubkov, have approved a 10% export duty on nickel and copper
Russian currently exports copper and nickel tariff free after a previous tariff was removed during the economic downturn of 2008-2009 to support production. Andrey Tretelnikov metal analyst from Rye, Man & Gor Securities says major Russian copper and nickel producers will be able to cope with their return following a rebound in the fortunes of the global copper and nickel markets.
"The government has supported metals producers in hard times of demand shortfall, nowadays they have to impose the duties again to meet budget needs as the sector has recovered and the demand is accelerating."
The Economic Development Ministry has proposed a formula to calculate export duties reflecting market prices for the metals. Prices for copper and nickel remain high, despite easing in the last month, with increasing global demand supporting prices over the course of the last year, underpinned globally by Chinese purchases Tretelnikov says the move will have a marginal impact on the margins of major Russian producers.
"Russia is a core nickel producer and exporter, while Russian copper has a small share on the world market. Asia and Europe are Russia's major copper consumers however the role of copper export in the total metal export is small, however copper leading producers such as Urals Mining and Metal Plant and CJSC Russian Copper Company are expecting a decrease in their marginal profit."
Russia export almost 80% of its copper with leading producers adjusting production plans to meet global demand. Unicredit Securities analyst, Marat Gabitov, says the reimposed duty is unlikely to drive changes in production.
"Copper producers will not postpone their production or pipeline projects following the state move to impose export duties. It is a fair government measure which had been eased in 2009"