Russia rides oil price to cash in on Eurobond market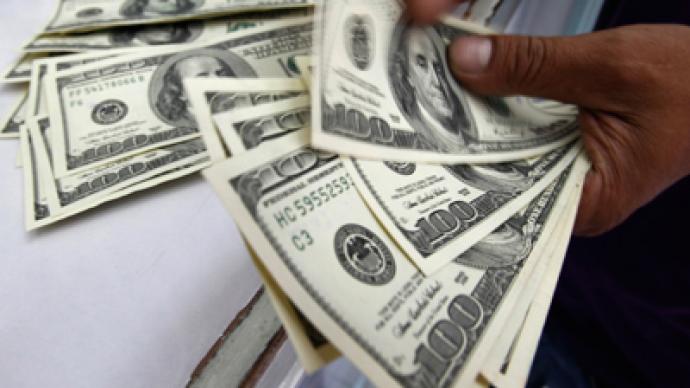 Russia is back to borrowing in the Eurobond market after a two year break. The country is taking the momentum of international loans getting cheaper, as sound economic performance underpinned by strong oil is inspiring investors.
The country is borrowing from international creditors through its five- , ten- and 30 – year dollar denominated sovereign Eurobonds, with the interest rate standing quite low. Yield guidance is 3.423% on the five-year Russian bonds, 4.693% on the ten-year bonds and 5.988% on the 30-year bonds, with the exact figures expected to be released during the week.Anyway, the guidance figures compare to 3.741% for five-year bonds and 5.082% for 10-year notes that Russia's Government agreed on with its international counterparts in its last dollar Eurobond placement in April 2010. Back then the country borrowed $5.5bln. This time around the demand for Russia's sovereign Eurobonds topped $10 billion as of Tuesday afternoon. The entire book is due to close at the end of business on Tuesday in Europe and the United States and the early hours of Wednesday in Asia. The Russian Government plans to borrow at total of $7bln in the Eurobond market during 2012, itmight be placed at once, or split into two or more deals, Sergei Storchak, Deputy Finance Minister said earlier in February.Should Russia place the whole $7 billion, it would be the biggest emerging market bond issue since December, when Industrial & Commercial Bank of China sold the equivalent of $7.8 billion in yen bonds, the FT said. Given the recent strong economic data for Russia, helped by a higher oil price "that's a very clever move for the Ministry of Finance to tap the market at this point in time," Kaspar Richter, lead economist for Russia at the World Bank, told Business RT. While in most high income advanced economies the debt to GDP ration exceeds 100% in Russia the figure stands at about 10%. The country had a budget surplus last year, as opposed to a deficit in most of the world, the World Bank expert added. With the sentiment in international markets also improving, "Russia can be confident there's a strong demand for its product today," Richter concluded.The oil prices have been lately growing strongly, with WTI adding around 5% during the last 4 months to stand at $107.11/bbl and Brent crude jumping even higher – up about 16% during the same period to $125.54/bbl. Given the dominance of a geopolitical backing, where tensions over Iran are mostly triggering the price rises, many experts have warned the growth is fragile and not substantial.BNP Paribas, Citigroup, Deutsche Bank, Troika Dialog and VTB Capital are organizing the Eurobonds' placement, with the road show finishing on Tuesday.
You can share this story on social media: