Krispy Kreme looks to Russian market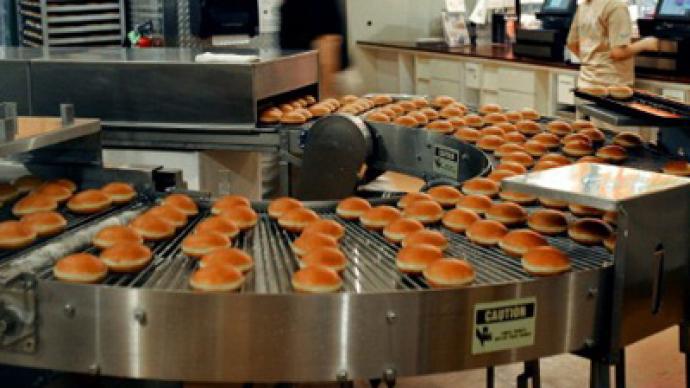 Russians are finding their waist bands expanding with the growing popularity of glazed doughnuts. US based Krispy Kreme chain of doughnut shops is looking for franchisees in Russia to help spread the calories.
The company has operations in North America, Europe, and Asia, and is now looking at Eastern Europe and former Soviet countries. "The situation on the market is favorable for new chains with good management and lean business processes", said Ivan Nikolaev from Aton invest company. "Krispy Kreme is likely to find its place in the market, especially in the regions, as Russians spend more on eating out in fast food chains".Krispy Kreme's rival Dunkin Donuts is now successfully developing in Russia since opening its first shop in 2010. Dunkin first attempted the Russian market in 1996 pulled out shortly afterwards. Over the last few years Russians have developed a taste for take out coffee, and now they are looking for something sweet to go with a coffee.Krispy Crиme franchises elsewhere go for anything between one and two million dollars. "In Moscow or St Petersburg somebody could afford it, but for the regions it's very expensive", says Ivan Nikolaev.
You can share this story on social media: