Dunkin' Donuts dunks into Russia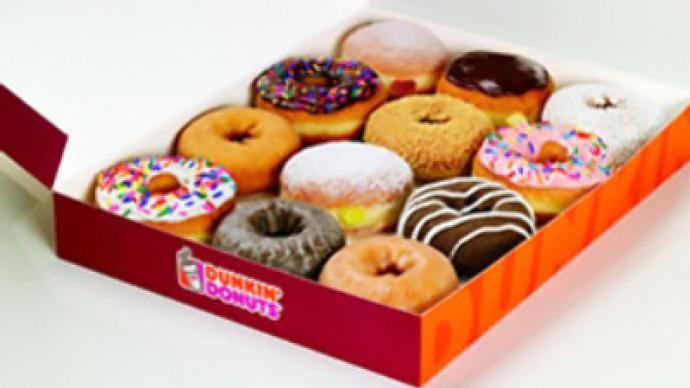 American donut producer, Dunkin' Donuts, has franchised its brand to a Russian company which plans to open ten locations this year in Moscow.
Russian company Donuts Project received exclusive franchising rights for development of the chain in Russia and Ukraine. The company's owner, Konstantin Petrov, said that brand would be situated in both street and business centres and that he planned to open no less than 50 establishments in Moscow.
A representative from Real Estate company Magazin Magazinov, part of CB Richard Ellis network, said that the first one will appear on Moscow's Novy Arbat. While two other consultant companies have said that Donuts Project is aggressively looking for locations, reports Vedomosti newspaper.

Petrov says that the chain maker will be open in various formats, from full-fledged stores to mini-cafes and says the investment into each location is around six million roubles.
Despite a rather large presence of domestic coffee shops in Russia and Moscow, Valery Silin, PR director for Rosinter Restaurants, sees this as the right time for the project.
"Despite the fact that in Russia there is a lot of domestic players and in the last few years a number of foreign have entered, we haven't seen any market saturation. The number per capita in London and New York is seven times larger than in Moscow."

Rosinter estimates the value of the cafes and restaurants in Russia at 443 billion Roubles, although only 5% comes from coffeehouses.
Tatyana Klyuchinskaya, director of the commercial real estate department at Colliers International says that the popularity of the café format as well as the price will draw in customers.
"Dunkin Donuts, most likely, will operate in a low price format (average bill $5-7), and in crisis the price is the core factor for consumers in choosing restaurants and cafes."
Dunkin Donuts, which opened its first store in 1950 and today has 8835 locations around the world, has already had a first attempt at the Russian market in 1996 but had to pull out shortly after opening.
You can share this story on social media: