Dixy posts FY 2008 Net Loss of 324 million Roubles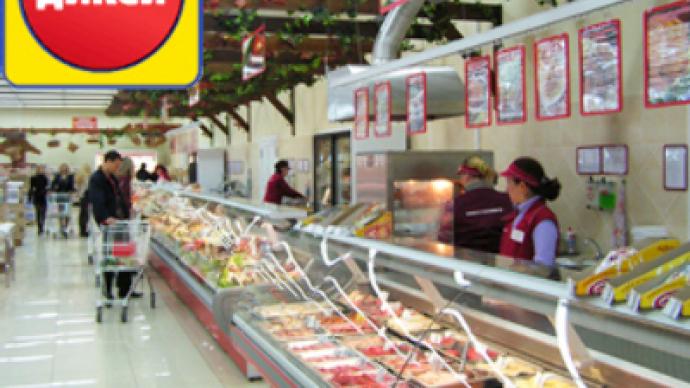 Russian food and grocery retailer, Dixy, has posted a FY 2008 Net Loss of 324 million Roubles under IFRS.
The bottom line was a sharp turnaround from the FY 2007 Net profit of 429 million Roubles despite FY 2008 EBITDA rising 37% to 2.811 billion Roubles, on a 31% increase in Sales to 48.325 billion Roubles.
The company attributed the Net Loss to an unrealized 1 billion rouble foreign exchange hit brought about by the appreciation of its U.S. dollar denominated debt, and reflecting the devaluation of the Rouble.
Dixy was upbeat about the result, highlighting the opening of 111 new stores and increased average sales per customer. Dixy President, Ilya Yakubson, also noted the centralization of the company's operations and operational efficiencies this is helping to bring about.
"During 2008 we managed to strengthen our market position and to show healthy growth, we also
delivered on our promise made at the beginning of 2008 to open at least 100 new stores. The Company continues to increase its operational efficiency, and as a result achieved a level of EBITDA margin of 5.8% in 2008. Still, the main achievement for 2008 and focal point of Company's efforts were the measures pertaining to organizational centralization of the Company. Centralized organizational structure is the foundation of our ambitious strategic goal to becoming the most effective Company in the industry. Successfully, accumulated throughout the years operational experience across the regions and business units was long overdue for a more rigid set of operating procedures, centralized control mechanisms, and a unified technological platform."

Dixy expects to continue opening new stores, with plans for between 80-100 this year. Ilya Yakubson also referred to a positive effect from the economic downturn, with the retailer able to renegotiate lower costs in real estate, human resources and logistics.
"The economic downturn, helped us to be, starting from the third quarter last year, more aggressive in reducing our HR and rental expenses. All these measures we are currently undertaking and will continue to realize throughout 2009, will enable the Company to enter 2010 with an optimized set of operating procedures, lower logistics costs and minimized losses, thus considerably improving our operational effectiveness and allowing to achieve the best performance indicators in the industry."
You can share this story on social media: