Russia jumps 6 places in 'Ease of Doing Business' ranking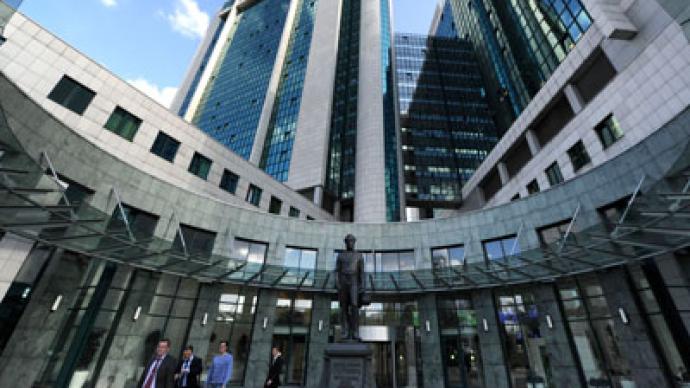 Russia became more hospitable for business over the last year, according to the World Bank, which ranked the country six places higher in its annual 'Ease of Doing Business' survey.
The country, which currently stands between Palau and El Salvador, improved its position in the World Bank's annual rating to 112th from 118h place. The rating's improvement reflects recent changes in Russia's legislation, which simplify paying taxes, according to the report. Simplified procedures of registration and resolving insolvency have also contributed to the improvement in the business climate.However, the reduced number of procedures in dealing with construction permits didn't change the rating. "The explanation is clear – the other countries outpaced us. It means that in the context of a modern economy the competition between countries in attracting investment will increase," said Andrey Nikitin the head of Russia' Agency of Strategic Initiative"Earlier this year Russian President Vladimir Putin pledged to improve the country's ranking from 118th place in 2011 to the 50th (now held by Tunisia) in 2015 and to the 20th (currently held by Germany) by 2018.Among BRICS country's Russia was the third business-friendly country following South Africa (39th) and China (91st), while Brazil and India, the fastest-growing BRICS members took 130th and 132nd places respectively.China was the number one destination for foreign investors in 2011, a title it has held since 2002, followed by India and Brazil, according to the 2011 A.T. Kearney Foreign Direct Investment Confidence Index.Meanwhile only 25% of foreign funds plan to increase their investment in Russia over the next 12 months, comparing to 48% in the spring, according to the survey prepared by Ernst & Young. While 21% plan to cut investment in Russia and 54% don't plan to change. A previous survey earlier this year showed that 48% of funds compared to 25% last year were eager to boost investment. The figures show that investors' sentiment has returned to last year's level.Singapore topped the World Bank's survey for a seventh straight year, while Hong Kong took a second place. New Zealand, the US, Denmark, Norway and the UK were also among the best destinations for doing business with their rankings unchanged from last year.Meanwhile the African continent showed a mixed picture of business environment. Though sub-Saharan countries such as Botswana and Tonga were among top 100, the Central African Republic was found to be the worst place to do business, taking 185th place. Chad, the Republic of Congo and Eritrea were also among the most business-unfriendly countries.
You can share this story on social media: