Russian oil company close to offshore Cuba drilling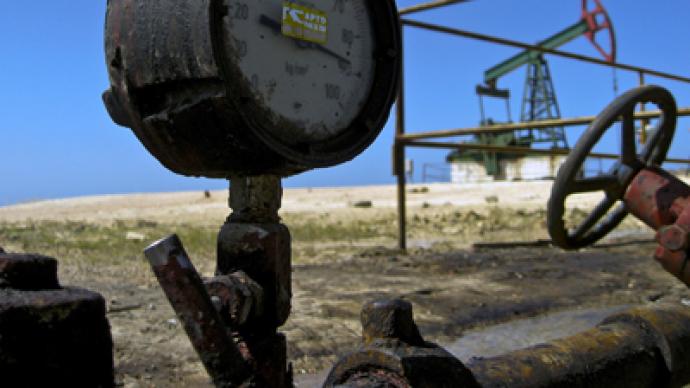 Russian oil company Zarubezhneft is pushing ahead with its Cuba offshore drilling project as its oil rig reached Cuban territorial waters.
The rig will start drilling at the L Block some 330 km from Havana, developing a joint venture between Zarubezhneft and Cuba's state-owned Cubapetroleo oil company. The investment costs for exploration are expected to be about $126 mln.
A delegation of Russian and Cuban officials visited the rig Thursday, including the chairman of Russia's Audit Chamber Sergey Stepashin, Russia's ambassador to Cuba Mikhail Kamyshin, and Zarubezhneft CEO Nikolay Brunich.
"We have displayed the flags of Cuba, Russia and Zarubezhneft," Stepashin said. "We hope to see the first results of drilling by May and hope we would see "big oil".
Earlier this year Zarubezhneft signed a contract on the use of the Songa Mercur rig for Zarubezhneft's drilling campaign off the coast of Cuba. The rig from Cyprus-based Songa Offshore can drill in water up to 1365 meters deep.
Geological surveys showed that Cuban offshore oil reserves could be between 5 billion and 9 billion barrels of oil, but the development turned out more challenging than previously thought. A consortium led by Spanish oil major Repsol hit the first dry hole last spring. That was followed by unsuccessful attempts by Malaysia's Petronas in partnership with Russia's Gazprom Neft, and by Venezuela's state-owned PDVSA.
Earlier this week the Scarabeo 9, a Chinese-built offshore drilling rig, which has been contracted by Italian oil company Saipem, sailed away from Cuba after the third exploration failed.
Meanwhile the President of Cuba's Council of State and Council of Ministers Raul Castro met Sergey Stepashin Thursday, visiting Havana, to discuss "various aspects of historic relations of friendship and cooperation" between the countries, Cuba media reported. Earlier this week they signed an agreement in Havana on the joint fight against corruption, training, professional enhancement courses for auditors, and the verification of cooperation projects.
On November 5 Raul Castro met with Russian Minister of Industry and Trade Denis Manturov, who attended the 10th session of the bilateral intergovernmental commission.