Asia-Pacific drillers to tap into BP oilfields?
Published time: 21 Aug, 2012 15:18
Edited time: 21 Aug, 2012 19:18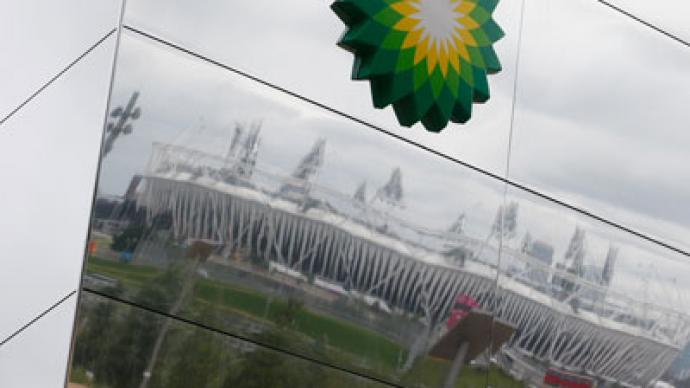 Asia-Pacific energy companies are likely to inject a huge influx of cash into US offshore energy exploration, as BP plans to sell its deep-water oilfields in the Gulf of Mexico, valued at US $8 billion.
­The prime candidates are China Petrochemical Corp. and the Anglo-Australian miner BHP Billiton Ltd. as they have deeper pockets than many competitors in North America, according to Bloomberg.

Other potential buyers include Woodside Petroleum Ltd. (WPL), Australia's second-largest oil company, and China National Petroleum Corp. or its unit PetroChina Co.

The fields hold proven reserves of about 120 million barrels of oil, and produced about 58,000 barrels a day in the first quarter.

Asian bids for BP wells could preempt the handful of US and European explorers that have dominated Gulf drilling for almost a century, according to analysts Lyndon Fagan of JP Morgan Chase & Co and Adrian Loh at Daiwa Capital Markets.

 "The Gulf of Mexico ticks a lot of boxes for oil companies from Asia" Adrian Loh told Blumberg. "The size of the resource is certainly an attraction as well," he said.

In similar fields, US McMoran Exploration Corp and ATP Oil & Gas Corp. are coping with exploding costs and mounting geological challenges as they plunge miles into the ocean floor.

The US section of the Gulf is a more difficult and expensive place to search for oil. Explorers have to push farther off the coast and into more hostile geological formations.

BP said in May it planned to divest itself of the Gulf fields, nearly two years after a blowout at its Macondo well killed 11 workers and triggered the worst US oil spill in history.

Analysts say the company may get a maximum of $5 billion to $6 billion after taxes are paid by the buyer.