Demand for credit histories jumps during 1H 2010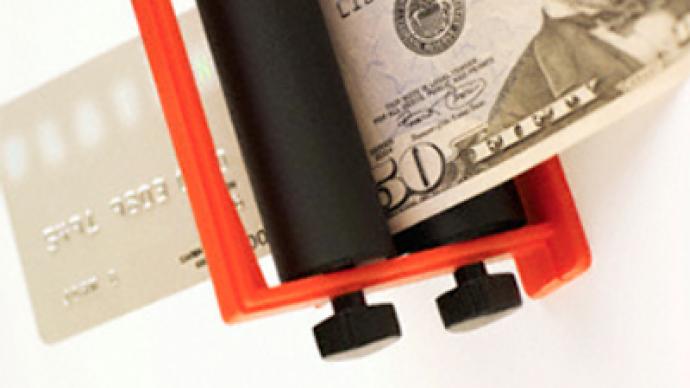 Demand for credit histories in Russia has increased sharply during 1H 2010, with experts saying Russian banks are becoming more selective about their clients, according to Kommersant.
The National Bureau for Credit Histories and Equifax Credit Services, which together account for more than 70% of Russia's credit histories, increasing sales almost three fold to 3.5 million stories, and four fold to 2.4 million, during the first six months of this year.
Market players say this reflects Russian banks beginning to free up retail credit programmes which were frozen during the liquidity crisis of early 2009, with demand for credit histories even outstripping lending growth. Aleksandre Vikulin, CEO of the National Bureau for Credit Histories, says this reflects "banks asking for a credit history on the basis of applications made, and not all of them are satisfied."
Ilya Filatov, a deputy head of the Uralsib board, says data shows that fewer loans are being approved.
"If before the crisis around 80% of applications for retail credits, for example, were satisfied, than now the figure is at 30%."
Filatov added that, during the crisis, Russian banks tightened their lending policies and were now relaxing them a little, but the quality of borrowers hasn't yet reached the point where can look at relaxing standards further. Raiffeisen bank board member Andrey Stepanenko says that the crisis experience has made banks more cautious and credit histories more popular.
"The lessons that Russian banks learned during the crisis made them more reasonable in risk evaluation, and the services of bureaux for credit histories far more popular than before the downturn, which explains the booming growth of credit histories sales."
Oleg Lagutkin, head of Equifax Credit Services, adds that banks looking at existing customers for more potential lending also offers an explanation.
"A significant number of banks apply for credit histories to double check their own bases of borrowers, and look at whether they can offer them some other products. These are consumer credits, which are booming at the moment and are small in terms of money asked, thus can't create such a surplus as auto credits or mortgage programmes that haven't been fully unfolded yet."

You can share this story on social media: