Will leading IT technologies catch up in Russia or its head is in the clouds?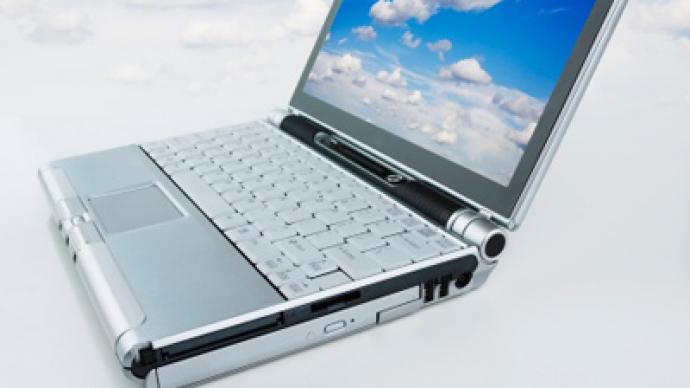 Within the context of Prime Minister Putin's modernization and innovation agenda, Cloud computing could become a top-notch technology for every other company looking to increase efficiency.
Cloud computing represents virtual servers available over the Internet, what basically means that one can use program or access personal data via any computer that has an internet connection.In the Western world the technology has been successfully offered to the private users by Google and Apple and to the corporate clients by Microsoft and IBM. The service success is not doubted and integration is a matter of time, but it can take a while in Russia, even though the initial steps have been made.National telecommunication company Rostelecom was first to be interested in Cloud computing in Russia. Rostelecom has concluded an agreement with IBM in May 2011 and will be applying the new technology in the e-government creation.Deputy Minister of Telecom and Mass Communications Ilya Massuh said that cloud computing could make official information more accessible for citizens and reduce government heavy bureaucracy.Private companies can also benefit from the technology. The biggest Russian search engine Yandex in November 2011 acquired phone software developer SPB Software to integrate Yandex's cloud services."Cloud computing market may grow from current 30 million dollars up to 1 billion dollars by 2015 in Russia or even more than that", – says the president of Parallels company Pavel Ershov.According to the head of the Microsoft marketing development Pavel Egorihin Cloud computing cannot be applied in Russia at the moment due to bad internet. The technology requires developed IT structure, meanwhile even in big Russian cities connection is not sustainable enough for a company business being fully dependent on.Parallels Vice president Stanislav Protasov thinks it's not the only problem. Another issue is a data security assessment. Users can be worried by the fact that strangers can get access to their personal data, which is a strong psychological factor. He also emphasizes that e-document flow have not been legally regulated in Russia yet. That means that cloud computing won't be able to develop until the e-document legal importance is officially accepted.
You can share this story on social media: