China gas price still up in the air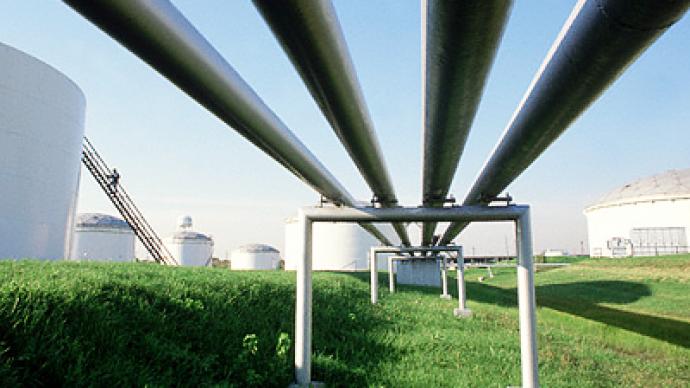 Moscow and Beijing are unlikely to agree on the price of Russian gas supplies to China before the middle of next year, despite talks between Russian Prime Minister, Vladimir Putin and his Chinese counterpart Wen Jiabao in St.Petersburg.
The latest round of energy dialog between Russia and China hasn't brought what many analysts were anticipating – a pricing policy both sides find suitable.On Tuesday Prime Minister Putin said that negotiations between Gazprom and China National Petroleum Company are going according to plan. "The energy dialog between our counties is developing quit succussfully. We have finished construction of the oil pipeline Skovordino Dazin.Starting from the January 1, 2011 the first supplies of Russian oil will arrive in China. The negotiations between Gazprom and CNPC are going on successfully. We are also thinking to develop nuclear energy cooperatiion." But the main focus is future gas trade.Gazprom and CNPC signed a framework agreement last year for shipment of natural gas to China.The deal could see 70 billion cubic meters of Russian natural gas sent to China annually. The sides haven't disclosed the price at which they want to sell and buy – but they differ by $100 for one thousand cubic metres of gas. Both parties think they can tackle the pricing dispute by the middle of next year. Meanwhile, a decent transportation system is needed to successfully send Russian gas to China. One future route could be the Altay pipleline.Construction is supposed to start in 2011. It will start from Russia`s Western Siberia and export gas to North Western China. Artyom Konchin, gas analyst at Unicredit securities, believes the time lag could play in China's favour."Next summer, the supply demand picture in Europe will be a lot more visible.Gazprom will have a lot more time to cover the reality of new market rules.There is going to be even more decoupling between oil prices and gas prices in the European market, and I think the Chinese hand will get stronger actually."This autumn Gazprom once again stressed that China is the focus of its future growth. And it seems the Asian Pacific region is where future energy cooperation will grow between other global oil and gas players.
You can share this story on social media: