Gazprom braces for stiffer EU competition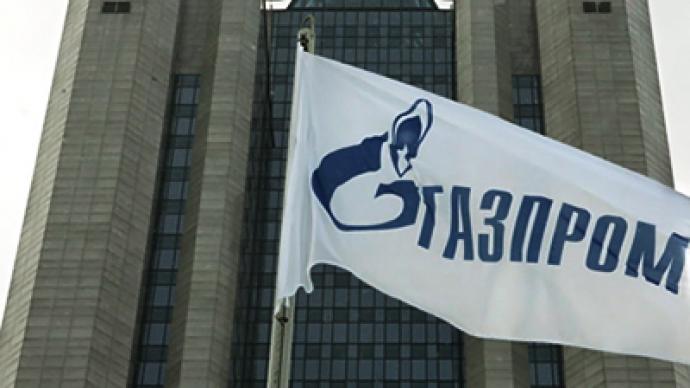 The European Union is considering gas market liberalization, and proposing easier pipeline network access for independent producers. For Gazprom being the world's largest producer is no longer enough to guarantee its dominance of the market.
Last year Gazprom sales to Europe fell about 12% due to the economic downturn. Demand is now recovering, but at the same time the Russian gas monopoly is facing ever stiffer competition.The European Union favours diversity in the gas market and wants to liberalize the transportation networks. Russia dislikes the idea, but Werner Auli, Member of the Executive Board at OMV believes it has little to fear. "Liberalized market means that every supplier can enter the market and can deliver his good to the market. In the end this will be in favour of Gazprom because it is a big player and they also have a chance to enter the market directly, to go to the customer and deliver the gas to the customer. This liberalization is also good for Europe, it's good for the trust in the customer."Another threat to Russian gas comes from global companies taking a keener interest in gas.Gazprom is facing an increased competition in Europe particularly from alternative sources of gas production. Energy majors such as Shell which traditionally focused on oil production are now paying more attention to developing their gas businesses. Aleksandr Nazarov, analyst at IFC Metropol believes Gazprom's bigger threat are existing international gas producers"I cannot reject the fact that the share of gas revenues in total structure of oil and gas majors is increasing, while oil revenue share is decreasing. But actually the main competition for Gazprom in Europe comes not from oil and gas majors, but from Qatar and African gas producers. I think majors like Shell and Exxon Mobil are trying to catch the market.Maybe Gazprom should do the same. "Gazprom is not unaware of the problems it faces in Europe. Analysts believe it needs to be more flexible in its pricing and long-term contracts – something the company is reluctant to do for the moment. Instead it's focusing on diversifying its customer base in the fast growing markets of Asia and India.
You can share this story on social media: