Russia-China economic ties resist crisis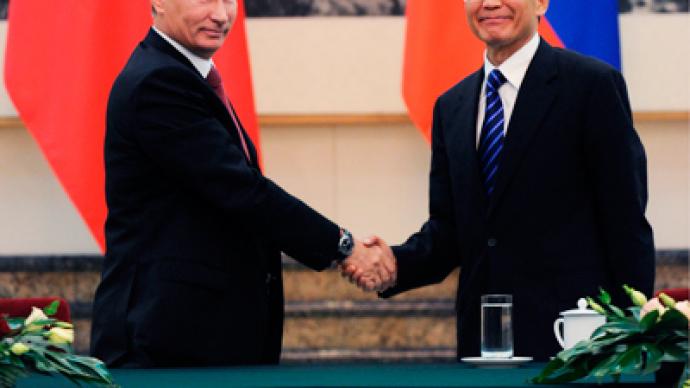 While alarm bells are getting louder on concerns over an economic slowdown in China – the world's second largest economy - Russian experts say economic cooperation with the Celestial Empire will remain unaffected.
April economic data from China came as a major disappointment. The country's economic growth missed its target, as GDP was up 8.1% year on year, while the forecast stood at 8.4%, according to the World Bank. April industrial production rose the least since May 2009, by 9.3%. Domestic demand was also weakening, as retail sales slowed to a 14.1% rise in April – the slowest pace in 14 months. On top of that, fixed asset investment rose at the lowest level since December 2002 – by 20.2 in the first four months of the year."It's obviously much weaker than anyone had expected. 9.3% for manufacturing is very telling and it shows that the economy is decelerating at a faster rate," said Ken Peng, economist at BNP Paribas in Beijing.Anyway, Russian experts sound more optimistic, with Yaroslav Lissovolik, chief economist at Deutsche Bank, telling Business RT that contraction should soon be replaced by a recovery. "Overall, we expect the Chinese economy to recover in 2H 2012, growing above 8% during the whole of 2012," he said.China is Russia´s key trading partner, with the volume of bilateral trade going up 42.7% in 2011 to reach $79.25 billion. In 1Q 2012 the figure jumped 33% year on year to reach $21.49 billion, according to Zhong Shan, Chinese vice minister of commerce.In 2012 the two countries plan to tighten their economic ties. Earlier in April Russia and China concluded 27 trade contracts worth $15 billion. "We will continue to encourage bilateral investment and collaboration in the electrical machinery sector. China will expand imports of machinery and electrical products from Russia," Zhong said in an article in the People's Daily, the flagship newspaper of the Communist Party of China (CPC).While lowering demand for oil – Russia's cash cow – comes as a major risk for the Russian economy, cooperation agreements made earlier won't be affected, Lissovolik concluded.Among major cooperation agreements between China and Russia are a $1 trillion deal on energy supply, as well as a $4 billion investment fund that should be launched next month.
You can share this story on social media: