Russian banks to create 'emergency plans' through stress testing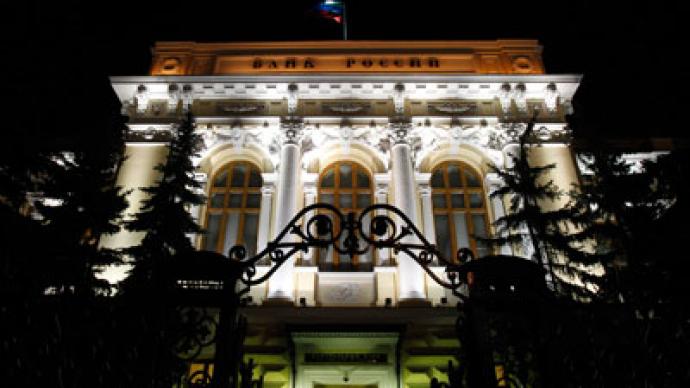 Russian key lenders are to get advice from the Russian Central Bank (CBR) on how to create 'emergency plans' in case of a banking crisis. CBR wants to make sure lenders will have enough reserves and planning to tackle a crisis without State aid.
This week CBR will produce its recommendations for banks on how to make up a plan for financial recovery, should a crisis situation emerge, Vedomosti daily reports. Having looked at their crises in the past, the banks will need to assess a possible downturn of assets, as well as of live money, then calculate the aftermath of the worst case scenario and understand which of its resources it's going to use, according to Mikhail Sukhov, deputy head of CBR. In 2008 when the crisis first hit Russian banking it was mainly State money that helped the country's lenders remain afloat, says S&P analyst Sergey Voronenko. It spent then about $46.7bn in rescue funds, according to the World Bank estimates.The list of lenders addressed by the CBR should include 30 of Russia's biggest banks, with the recommendation to make up such emergency plans remaining so far a matter of choice, according to Mikhail Sukhov, deputy head of CBR, talking to the paper. "…this will be a kind of a test for banks for responsibility -whether they'll follow the recommendations or not", he said. The next step would include amendments to existing legislation that'll force certain banks to make such plans, with the exact names of "systematically important" institutions being now under consideration, Sukhov explained.The move by the CBR isn't something new for many Russian banks, as most of them have been making up such stress – tests for internal use for a while. The requirement by Russia's key banking regulator shouldn't be much trouble for large and medium banks, says S&P analyst Sergey Voronenko.Now "it's important to stimulate banks to use those [recommendations] in their daily operations," commented Ekaterina Trofimova, the first Vice President at Gazprombank.Basel III – a new set of global banking standards scheduled to come into force in Russia this year – should become another stimulus for the country's lenders to rely on its own funds rather than State support. One of the key Basel III requirements is tighter rules for a banks' own capital.Stress testing has become the usual practice for major world economies after the ongoing crisis emerged. Big international lenders now need to follow stricter rules, or so-called lifetime testaments. In the US, the 19 major banks such as J.P. Morgan, Citigroup, Goldman Sachs Group, Morgan Stanley and Bank of America provide roadmaps on how to handle three different economic scenarios from mild to severely adverse. That's in case of not only a domestic downturn but also a global economic turmoil. The biggest British banks are also set to produce such "testaments", with the European Central Bank discussing an option for such a measure.Such an approach of better self – sufficiency by banks was approved by G20 members in November 2011.
You can share this story on social media: