Moody's in two minds about Spanish stress test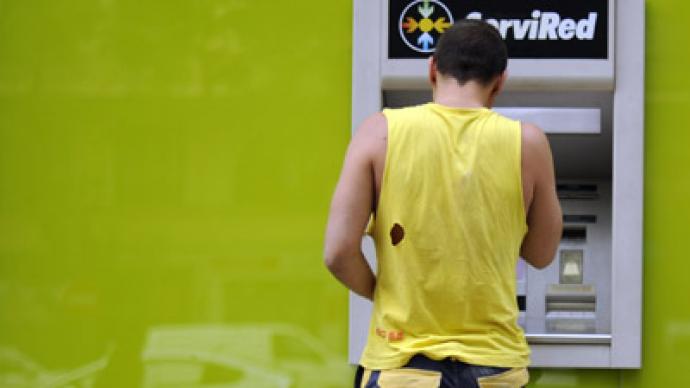 Spain's planned bank recapitalization is good for the creditworthiness of the fragile banking system but may not be enough to restore confidence fully, says Moody's Investors Service.
­"Recapitalization will materially enhance the solvency of affected institutions and help restore market confidence in Spain's banking system as a whole," Moody's said in a credit outlook Monday, stressing that this measure will include "more banks and more capital than prior efforts".However, "if market participants are skeptical about the stress test, negative sentiment could undercut the government's efforts to fully restore confidence in the solvency of Spanish banks," Moody's warned.Meanwhile, the International Monetary Fund and the European Central Bank backed the stress-test results, so did the country's major bankers. "These are the most demanding tests ever in Europe," said Francisco Gonzalez, chairman of BBVA, Spain's second largest bank by assets.On Friday auditors from the Oliver Wayman consulting firm delivered a report revealing that Spain's banks will need about 60 billion euros, including 40 billion in bailout from EU funds to get back on track. The figures are well below the government estimate of 53.75 billion EU aid.Spain's major lenders Banco Santander SA (SAN), Banco Bilbao Vizcaya Argentaria SA (BBVA) and Banco Sabadell SA meet minimal capital needs, the audit report said. Seven banks including recently nationalized Catalunyabank and NCG Banco showed shortfalls. Some banks such as Popular said they won't ask for aid and plan to raise funds on their own through selling businesses or transferring sour loans to a new state-owned "bad bank."  Moody's admitted the results of the stress test were better than estimated. "The recapitalization amounts published by Spain are below what we estimate are needed for Spanish banks to maintain stability in our adverse and highly adverse scenarios," the rating agency wrote.But some analysts are skeptical about the test result, saying they won't convince people the Spanish debt crisis is under control. "They're still not going to convince people that they've definitively drawn a line under Spanish bank risks," Daragh Quinn, an analyst at Nomura International in Madrid told Bloomberg.