Car production clicks into top gear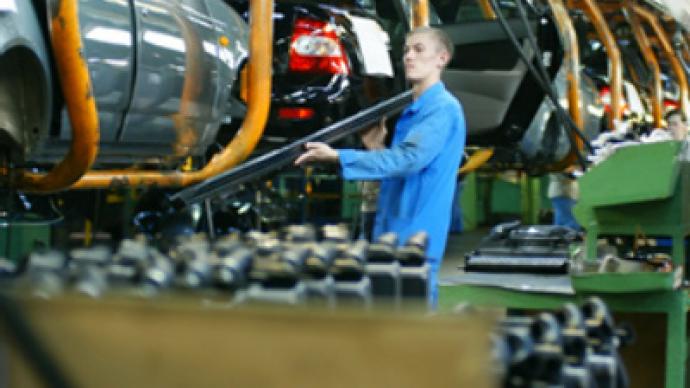 The Federal State Statistics Service says Russian car production soared 71% in the first seven months of the year, with 6 hundred thousand vehicles rolling off the line.
Demand for domestically made cars has risen strongly compared to last year, when the financial crisis was at its peak, with manufacturers highlighting the role of government in reviving the sector – in particular the cash for clunkers program and the availability of cheap loans.
The latest figures make Russia the third largest car market in Europe for the first time since 2008, with other data published by the Statistic Service showing sales of light commercial vehicles in Russia amounted to 161,000 in the first seven months.
The AEB says that 9 of the 10 best selling models are locally produced. The top selling models on the Russian market included AvtoVaz brand Lada with a 60%increase in sales, Korea's KIA has posted a 101% sales jump, and Chevrolet boosted its sales 15%.
David Thomas, Chairman of the AEB Automobile Manufacturers Committee believes that the Russian car market has shown rebounding confidence and is anticipating further growth.
"Another month of strong growth clearly shows the continuing recovery in the automotive industry with a 48% increase compared to last July. Later this month the industry will further demonstrate its confidence in Russia with the Moscow International Automobile Salon 2010 which will showcase numerous global, European and Russian premieres supported by the attendance of many key industry leaders. This will place the whole industry in a great position to enjoy the further growth expected in the remainder of the year"
You can share this story on social media: