​Sanctions fear to drag $70 bn from Russia – Economic Ministry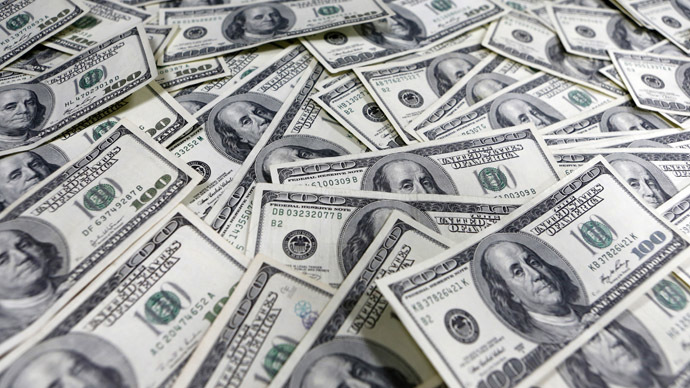 Capital outflow from Russia in the first three months of 2014 may reach $70 billion, more than all of 2013, as souring relations with the West is weighing on the economy, said Deputy Economic Development Minister Andrey Klepach.
"Talking about the sanctions, so far they are not significant economically, but cooling relations is an essential negative factor for economic growth, and consequently it projects and impacts on the capital outflow," RBC quotes Klepach.
The deputy minister added that even before the introduction of sanctions the outflow of capital was "subsistent" but "the increase of tensions and cooling of relations is strengthening it even more". In January and February capital outflow stood at around $37 billion, while in March the figure is estimated at $28-33 billion.
The $70 billion outflow is more than during the whole of 2013, when around $62 billion was withdrawn from the country. The figure also exceeds the earlier forecast of $50 billion mooted by former Minister of Finance and Vladimir Putin's economic adviser Alexei Kudrin 10 days ago.
Klepach also confirmed that the Russian economy is continuing to stagnate, but the "recession in the present economy does not exist and won't appear".
According to him, GDP growth in February was 0.3 percent. Moreover, following the ministry projection, the inflation rate in March may be 0.9-1.0 percent, or about 6.9 -7.0 percent annually.
In the escalating dispute world leaders said on Monday Russia should be suspended from the G8 group of industrialized economies. Ben Rhodes, deputy national security adviser to US President Barack Obama said there was no need to share the floor with Russia, as it was "flagrantly violating international law".
The G7 member states agreed to meet in Brussels this June, instead of gathering at Russia's Olympic venue in Sochi. Their energy ministers also said they would jointly work out ways to reduce their dependence on Russian oil and gas.
However, Russia's foreign minister defied the threats at a Monday media conference in The Hague, saying Russia was not clinging to the G8 format. All major world problems can be discussed at other international venues such as the G20, the minister said.
You can share this story on social media: