Russia's richest: Country sees record number of billionaires in 2012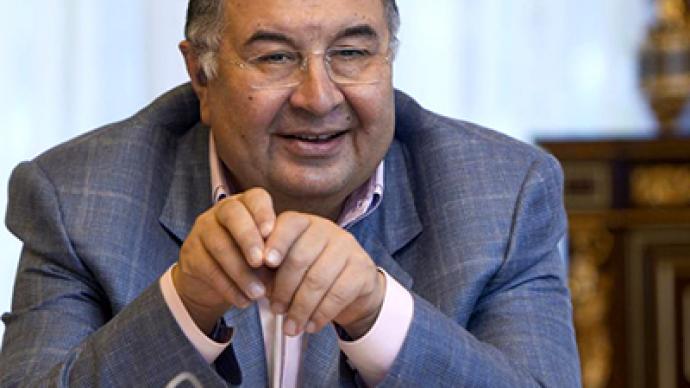 The number of Russians worth more than $1 billion reached 131 in 2012; a record in the country's history.
The total assets of the Russian billionaires amounts to about $450 billion, according to ranking put together by CEO magazine, a Russian publication that focuses on the country's top executives and businessmen.The capital of Russia's top 10 richest amounts to $147 billion and is 12% more than the last year's figure. However, it is nearly half the pre-crisis record when the total fortune of the top 10 reached $221 billion, and less than the post-crisis maximum of $182 billion in 2011. Alisher Usmanov was again named the richest person in Russia. The founder of Metalloinvest, an industrial conglomerate dealing mostly in the production of iron, made some recent successful investments, including buying into Facebook. Usmanov's fortune amounts to $18.72 billion, as CEO magazine reports. In 2011 he topped a number of other billionaires' rankings published in other financial magazines.The second place went to the chairman of the Novolipetsk Steel's board (NLMK), Vladimir Lisin, who was on top of the list year before. NLMK is one of the Russia's leaders in steel production with estimated net worth of $17.2 billion. The top three closes with the president and principal owner of Renova Group Viktor Vekselberg, who made the most impressive leap among the residents of the top ten and rose 9 places. His assets amounted to $15.94 billion thanks to Renova, a large Russian conglomerate with interests in aluminum, oil, energy, telecoms and a variety of other sectors.The top 10 also include Alfa Group chairman Mikhail Fridman, former chairman of Polyus Gold and former president of ONEXIM Group Mikhail Prokhorov, Severstal owner Aleksey Mordashov, Novatek CEO Leonid Mikhelson, the Chairman Basic Element Oleg Deripaska, Nornikel shareholder Vladimir Potanin and Lukoil president Vagit Alekperov.The compilers say their study goes through three principal phases. First, they determine the circle of billionaires-to-be, based on the market position of their companies and last year's list of billionaires. Then they evaluate the wealth of the people on the list taking into account the value of their shares, property and direct income. The third phase consists in subtracting the money spent on the purchase of new assets. The capitalization of the companies whose shares are traded on the stock exchanges was calculated for December 28th, 2012.
You can share this story on social media: