Corporate rates move higher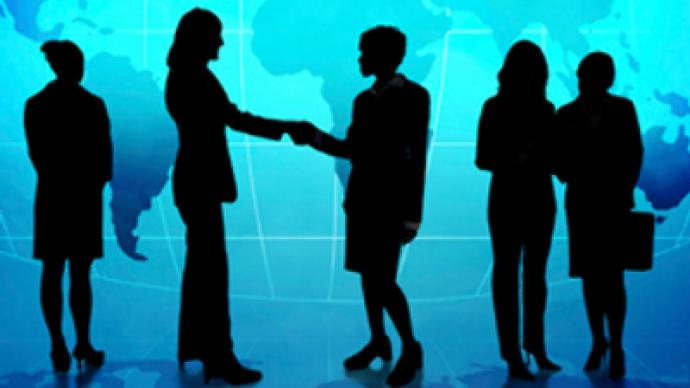 Interest rates on corporate loans are beginning to rise with falling revenues on low costs loans pushing the increase, and the banking sector expecting they will rise by another 1-2% by the end of the year.
Data from the Central Bank of Russia shows that, the average interest rate for rouble denominated corporate loans over one year rose to 11.5% in June from 11.4% in May. This comes after rates have been falling over much of the last year, with consecutive falls from January to May this year.
Herman Gref, President of Sberbank says that a bottom was reached in early June and that they can be expected to rise with risk valuations being a key factor.
"The recent interest rates have not been showing real risk values. The value of risks are significantly higher than they were in 2006, 2007, 2008, however, the interest rates are on the contrary too conservative"
Gref added that a further decrease in interest rates provided by banks would hit the banking system and through it the wider economy.
"Banks may have low or negative margin which can slow down the recovery of the whole banking sector facing hard times."
The views of the former Economic Development and Trade Minister have been supported by first half 2010 data showing that revenues on corporate loans have shrunk 30%. Aleksey Krokhin, Vice President at Transcreditbank adds that the current rate level doesn't allow banks to generate acceptable revenues, as well as cover risks reserves.
"We expect that by the end of the year rates may rise, especially on long-term loans more than half to two years. For loans longer than two years, rates can grow on 1-2% depending on the exchange rate and market situation. For a shorter period the rates are seen within 1%"
Alexey Gonus, Deputy President, Bank Otkrytie, adds that rising interest rates also stem from the increased sign of economic recovery and increased liquidity.
"Banks have been decreasing the interest rates, and now they have realized that it's the right time to evaluate risks and lift rates to their pre-crisis levels."
Sergey Goroshnikov, Director at Bank of Moscow says that tough competition for borrowers has also been a key factor in driving rates lower through the early part of the year, and says that with the outlook for the Central Bank of Russia to lift rates later this year or early next, corporate loan rates will go higher.
"Interest rates on loans will rise if the Bank of Russia implements its forecasts to increase the refinancing rate by the end of the year"
Aleksandr Lukin, Vice President at Binbank agrees with Goroshnikov but doesn't believe corporate loans will rise significantly.

"Interest rates have reached their market bottom and now it's time for a rebound. However, the rates will not rise more than 1.5% on increasing risk evaluation awareness by banks."
You can share this story on social media: