Russia to trade bailout loan for information from Cypriot banks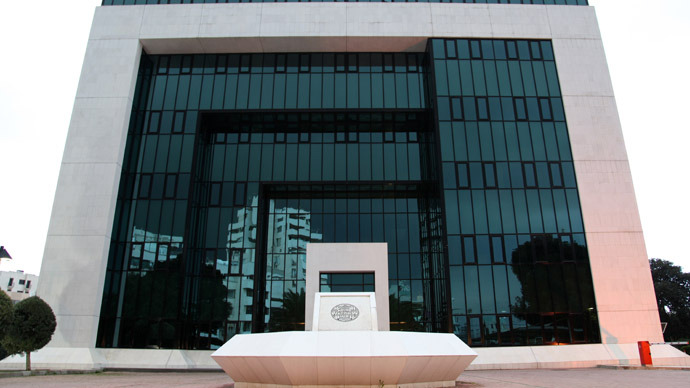 Russia's Finance Ministry is reportedly about to take advantage of Cyprus' grave financial situation and, in return for a $23-billion bailout loan, get the names of Russians holding bank accounts in Cyprus, which is an infamous European tax haven.
The Finance Ministry's new plan on mobilizing additional budget revenue in 2014 through 2016 includes applying pressure on Cyprus, as Russia seeks to recover funds hidden in Cypriot banks. Russia's central bank governor Sergey Ignatiev said in an interview several weeks ago that money laundering in Russia was costing the budget around 600 billion rubles ( $19.5 billion), amounting to about 3.5 percent of Russia's total GDP. 
"It's potentially a substantial source of additional revenues that are owed under law to the budget," Jacob Nell, Chief Economist at Morgan Stanley Russia told RT. "The Russian government is justified in taking a range of measures in order to try and recover those funds and make sure that the tax due on them is being paid."
Russia's Finance Ministry has suggested demanding information on Russians holding funds in low-tax jurisdictions to which Moscow provides financial assistance – Cyprus, which received a €2.54-billion loan from Russia in 2011, is the only such country.
Though this condition does not meet the recently updated tax agreement between Russia and Cyprus, experts believe it can be partially fulfilled. 
"The desire to identify the beneficiaries of these accounts (and it amounts in total to $9 billion held by Russian banks in Cyprus) is potentially a legitimate way of proceeding," Nell said. "If you are a US citizen for instance you have to declare you financial accounts every year to the US government. So in some Western countries this is already a standard practice."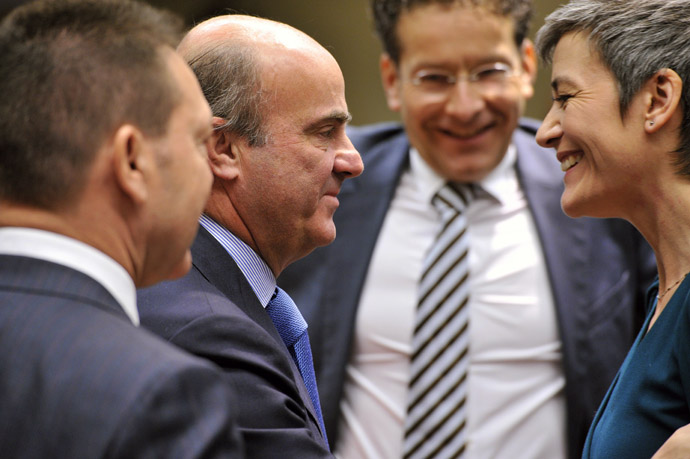 The Russia-Cyprus agreement would stipulate that confidential data can only be given out at a reasonable request regarding a certain person under the government's suspicion. The Russian Finance Ministry wants to step aside from this model – established by the Organization for Economic Co-operation and Development – in order to force Cyprus to provide greater assistance to the Russian budget. According to data revealed at the end of 2012 by the German intelligence service BND, Cypriot banks hold about €20 billion belonging to Russian investors. Other reports suggested a range of figures, varying from €8 billion to €35 billion.
The Finance Ministry's decision is believed to be a bid to bring "greater common ground" between Russia and EU in terms of bailing out Cyprus, Nell told RT, as the EU has also demanded more transparency in return for its loan to Cyprus. 
"The first issue is what the international community should do about Cyprus after the restructuring of BRICs debt," Nell said. "The Cyprus banks that held a lot of BRICS debt now found themselves essentially insolvent. The discussion at the moment is about the bailout package which would involve Russia… People have been worried that it'll be difficult to find common ground between EU and Russia, because Russia has certain financial interest in Cyprus."
"Some of the EU creditors might want to see changes in the banking legislation in Cyprus, that'll be unwelcome to Russia," he continued. "So there's been some speculation that this would be one of the key difficult issues in the negotiations about the Cyprus bailout. The news that Russia is itself looking to tackle Cyprus' light touch banking regulation and secure greater disclosure of the beneficiaries means that there's greater common ground between EU and Russia in terms of the kind of conditionality they'll be looking for to bailout Cyprus."
Experts believe that Cyprus may partially give in to Russia's demands, just as Swiss bank UBS once agreed to assist US authorities investigating tax evasion and reveal its American customers, altering the endemic secrecy in Swiss banking.
You can share this story on social media: