Russia's chief auditor to check Gazprom and Rosneft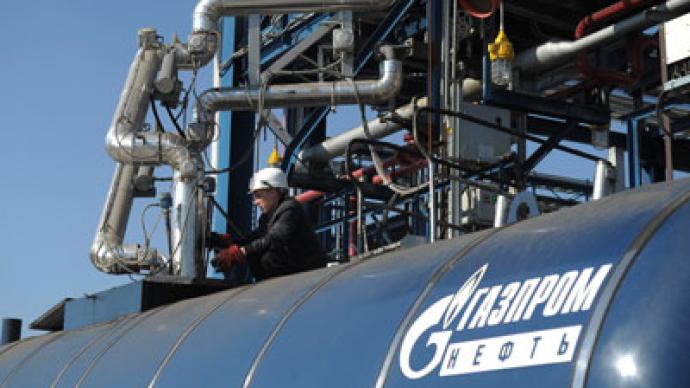 Russia's Accounts Chamber is going to check the country's state-owned gas major Gazprom for the first time in five years, according to Head of the Chamber Sergey Stepashin.
"For the first time in five years we plan a full-scope audit of Gazprom, we haven't dealt with the company for quite a while," Stepashin said at a news conference.The Accounts Chamber will check "the efficiency of the company, non-core expenses along with issues concerning pipelines," he said. The check is expected to be finalized by November 2013.  The Chamber has also started an audit of Russia's state-owned nanotechnology company Rusnano.In 2014 the Accounts Chamber plans to provide a complex audit of state-owned oil major Rosneft as soon as it finalizes checks on other state companies, Stepashin saidThe head has also announced that the Chamber plans to check several state-owned companies including airline Aeroflot, the RusHydro energy company, Rosatom nuclear major and Rosagroleasing agrarian and industrial leasing company.Recently the Chamber completed a check of Russia's Soccer Union and revealed a "huge number of inaccuracies, unclear financial sources and a lack of internal control," Stepashin said. The Chamber has already proposed to develop new legislation which will regulate the activities of the union.
You can share this story on social media: