Private companies may get slice of Arctic oil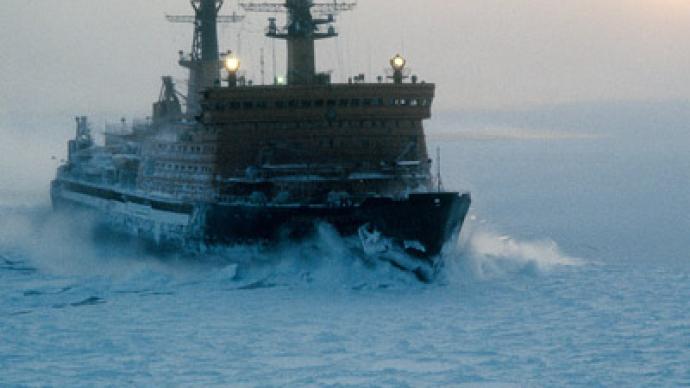 The Russian Government is considering opening the Arctic oil shelf to private Russian energy companies, PM Vladimir Putin has announced.
The opening up could attract $500 billion investment needed for the shelf development."We had made a decision that only companies in which the state owns a controlling stake may work on the shelf of our northern seas. To my mind, this slightly holds back production development. We should think what to do in this sphere for broadening such opportunities," says Putin.Currently only companies with over 50 % state participation and no less than five years experience of working in marine exploration are allowed to develop the Arctic shelf. Only Rosneft and Gazprom meet these requirements.The Russian Ministry of Natural Resources proposed simplifying access for private Russian companies to increase the pace of exploration. The Russian Arctic shelf is believed to hold about 100 billion tonnes of natural resources including 13 billion tones of oil. Though there are 257 oil wells in the region, the major part of the fields are not explored. The level of development of the shelf's resources accounts for 5% of oil and 10% of gas, according to the Ministry of Natural Resources.The government also plans further lower taxes for the companies developing remote deposits such as Eastern Siberia or the Arctic shelf, Putin added.
You can share this story on social media: