Russia discusses Arctic oil licenses for foreign companies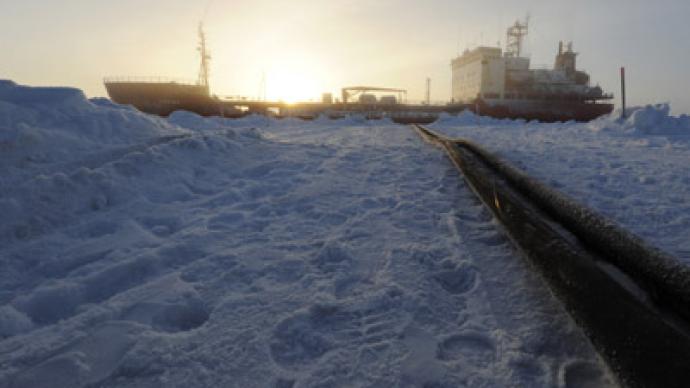 Russia is considering allowing foreign oil companies not only to operate on its Arctic shelf, but also to own licenses for exploration in the country's Arctic waters.
The proposal was being discussed in Russia's Energy Ministry, although no final decision had been taken, the Financial Times reported, citing the country's Energy Minister Alexander Novak. He stressed that only technologically advanced companies with secure environment friendly operations, would be allowed to obtain licenses.Earlier this month, the gas major Gazprom delayed the start of production at its Prirazlomnoye field, the first Russian Arctic offshore oil deposit, due to concerns after a crucial piece of safety equipment failed.The idea of allowing western oil majors to operate in the Russian Arctic came on the wave of interest from foreign companies in the hydrocarbon reserves of the region. In return Russia is interested in advanced western technology and investment. If approved the plan would make Russia, the world's second largest oil producer, more attractive to foreign investors.Until recently only state-owned energy majors such as Gazprom and Rosneft have been granted licenses to explore the Russian Arctic. Earlier this year Rosneft invited private oil companies to help take part in the operation, following a request by then PM Vladimir Putin. Rosneft's proposal resulted in Arctic exploration deals with foreign groups including ExxonMobil, Statoil and Eni. However, the western companies only got minor stakes of 30% in the joint project and had to pay up-front investment costs.Novak's comment came on the eve of a London meeting with international investors as a part of his effort to secure as much as $1 trillion of total investment in oil, gas and power by 2020. Meanwhile Igor Sechin, Rosneft's CEO will meet with investors in London tomorrow to explain the company's strategy as it seeks to buy BP's half share in TNK-BP group.
You can share this story on social media: