Italy gets oil deal to explore Russian arctic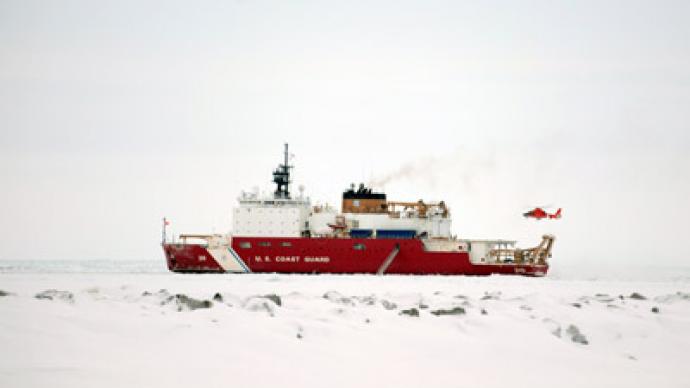 Italy's Eni and Russia's leading oil producer Rosneft have completed a deal to search for oil and gas in the Russian Arctic. It's the second major deal on Arctic development for Rosneft as it signed a partnership with ExxonMobile last week.
"This project is strategic for us," said Paulo Scaroni, CEO of Eni. "The oil field is located in the Barents Sea, we know this acreage very well". The document was signed by the CEOs of the companies Eduard Khudainatov and Paolo Scaroni in the presence of Russian Prime Minister Vladimir Putin.The deal is similar to that Between Rosneft and ExxonMobile as Eni takes a minor stake of 30% in the joint project and pays up-front investment costs, Reuters reports. Under the agreement Eni would also get access to Rosneft's project in the Black Sea, while Russia gets access to Eni's projects abroad. "I am confident that these projects on the shelf will be successful, and I want to assure you that the Russian government will do everything to support projects of this kind," Putin said.The companies are expected to invest up to $57 billion in the development of projects in the Barents Sea and up to $55 billion in projects in the Black Sea. Meanwhile exploration works could cost about $2 billion."Rosneft is interested in the deal because under its terms the foreign investor will pay for exploration works, which is huge and high risk investment," says Vitaly Mikhalchuk from Investcafe."Many foreign companies such as Chevron were interested in Arctic development deals, but later gave up because of the high risks".Foreign companies rushed to seek deals on the Arctic development after Russian PM Vladimir Putin proposed to lift all export duties for new projects in the Аrctic shelf. Putin said the measures would attract up to $500 billion dollars investment into exploration and extraction of oil and gas in the next 30 years.Earlier this year Rosneft won the right to develop the Tsentralno-Barentsevsky, Fedynsky and Perseevsky exploration blocks on the Barents Sea continental shelf. Eni already operates in the Norwegian sector of the Barents Sea.The Barents Sea blocks are believed to hold about 3.3 billion tonnes of crude oil and gas condensate and up to 2.8 trillion cubic metres of gas.On Wednesday Eni also announced it's ready to start joint development of the 'Elephant' project in Libya with Russia's Gazprom, which was postponed because of the unrest. "We were close to an agreement just before the unrest in Libya began. If Gazprom is still committed to the project and the Libyan authorities approve, we would continue cooperation with Gazprom on this project," said Mr Scaroni .
You can share this story on social media: