Russian diamonds and restaurants to try luck in US and China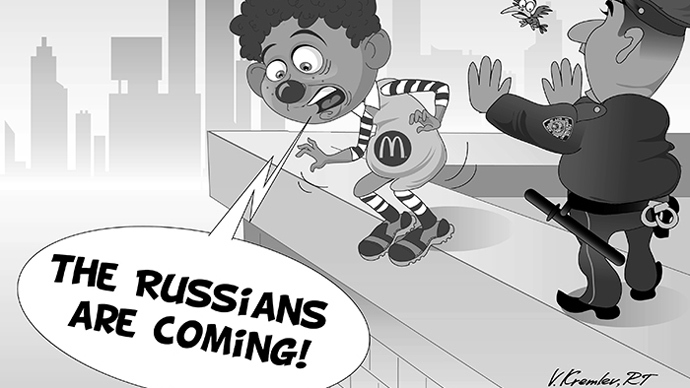 Some of Russia's biggest retailers will try their hand in foreign markets. Russia's biggest diamond producer ALROSA, sporting goods retailer Sportmaster, and a popular sushi restaurant will test out their products in Beijing, London, and New York.
The market moves come from three separate reports in the Kommersant business daily.

Brilliant!
Russia's diamond mining magnate ALROSA wants to continue its international retail campaign and is close to signing a three-year contract with Signet Jewelers Ltd, the largest mid-price engagement and wedding rings retailer in the US and UK. The London-based subsidiary will purchase $80 million worth of diamonds from ALROSA. In the US, the diamonds will be sold at Kay and Jared jewelers, and in the UK at H. Samuel, Ernest Jones, and Leslie Davis outlets.

The US diamond retail market is the world's largest- accounting for nearly 40 percent of worldwide sales. 
ALROSA currently distributes their diamonds to companies like Tiffany & Co., and is expanding its market reach ahead of its expected October privatization, in which the Russian government plans to sell 14 percent of the company, valued at between $14-15 billion.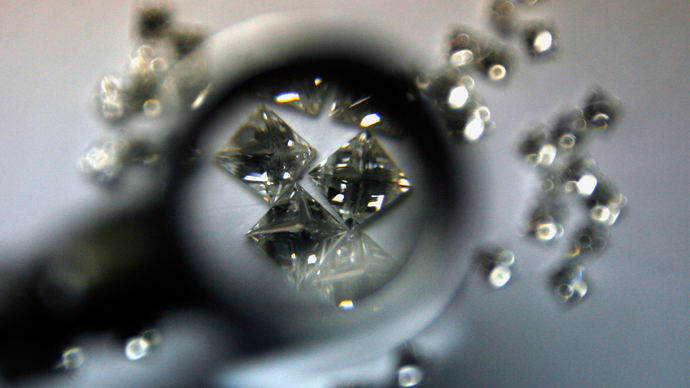 ALROSA has recently launched projects in Angola, Botswana, and Namibia, but mainly operates out of the Russian Yakutsk region.

The world's top producer by carat output, ALROSA accounts for about 25 percent of world diamond production and 97 percent in Russia.

Mastering sport goods

Sportmaster, Russia's biggest sporting goods retailer, will reportedly expand sales to northern China starting in May 2014.
Brands will be tailored especially to the Chinese, and will include Chinese characters on the garments. They will sell big brands that are already available in their Russian branches- Nike, Adidas, FILA, and O'Neill.

The sports group will lease 5 stores which could cost the company upwards of $6 million per year, according to Sportmaster business manager Sergey Agibalov, who told Kommersant his company is in the process of negotiating rental space.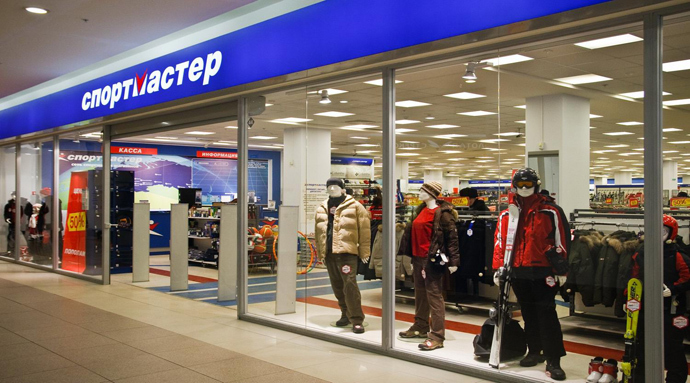 Esper Group, a Moscow-based fashion consulting group, estimates the clothing market at about $60 billion in 2013, with sales growing by to 16 percent, depending on the product range. Russia's sporting goods market is expected to near $8 billion by the end of 2013, according to Infoline, a St. Petersburg-base business-to-business information consulting agency.

China is Russia's largest trading partner. In 2012 trade between the two countries reached $88 billion. In the first half of 2013, trade amounted to $50 billion, according to data from Russia's Federal Customs Service data. 
Sportmaster already has 356 stores under its name and the brand 'Ostin', and has already opened shops as far east as Vladivostok. Sportmaster operates in Ukraine, Kazakhstan, Belarus, Azerbaijan, Kyrgyzstan, Georgia, Armenia, Moldova, and Mongolia.

'Two Sticks' to pierce Times Square

St. Petersburg-based chain 'Two Sticks' restaurant offering Chinese and American food will reportedly try their luck in one of the most heavily-trafficked areas in New York City- Times Square, Kommersant says, citing two sources in the food industry.

The chain, owned by Mikhail Tevelev and Evgeny Kadomsky, would open its store  in New York after it secures $10 million in investment, half of which would be used to cover rent in the expensive mid-town district.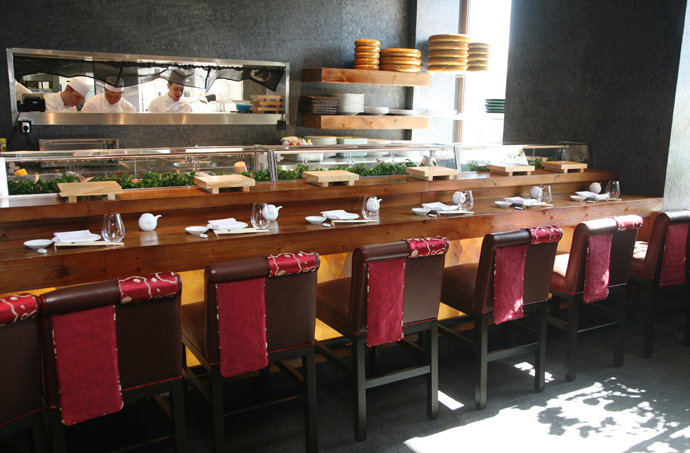 The Ginza Project, which launched Russian restaurants Mari Vanna and Manon in the United States, estimates the investment could exceed $10 million, as the restaurant wouldn't start seeing profit for at least 3 years.
Brasserie Pushkin, which was also located in New York's Midtown district, closed 'for renovations' in late 2012 and promised to reopen in 'early', 2013, but still remains closed.  Whereas Pushkin was an upscale eatery, 'Two sticks' is lower-priced cuisine.